A beautiful Lalique comb with a gold top centered by a woman wearing a hat, surrounded by two birds. One bird head is outside the design. The other is hidden behind the design. The comb is made of horn. Listed for $3000, an offer of $2000 was accepted on March 21. The markings said Lalique Paris 585. You may refer to auction #200321633101.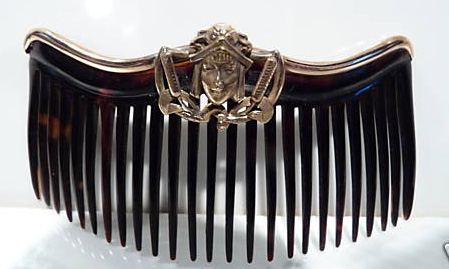 A lovely ivory pheonix comb that the Chinese made for the Victorian market sold for $266 on March 26. You may refer to auction #350180262355.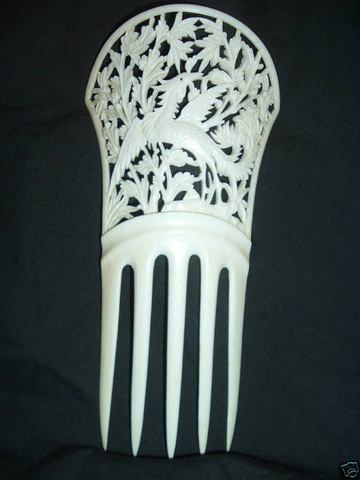 Finally, an Angela Cummings barrette she made for Tiffany's in the 1980s sold for $990 on March 25. She is a wonderful designer known for her original interpretations of natural forms in gold and diamonds. You may refer to auction #360140208688.