I saw. I gasped. I wanted — so badly, silent screams came from secret parts of my body.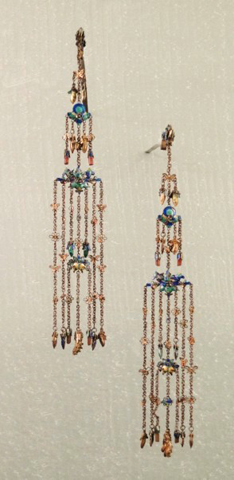 In 1644, the Aisin-Goro clan of the Tungusic Jurchen people from Manchuria (now Northeast China) conquered the Han Chinese in the South. The Ming Dynasty gave way to the Qing Dynasty. These are Qing Dynasty silver hair pins made during the reign of the Guangxu emperor Aisin-Gioro Zaitian (1875 – 1908). He was the Dynasty's 11th and penultimate emperor.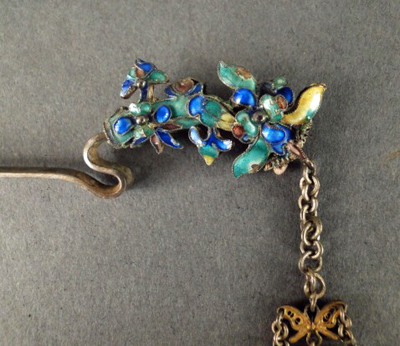 Beautifully preserved enamel encases coral drops. Hand-crafted butterflies and flowers punctuate the chains. The pair is in original condition.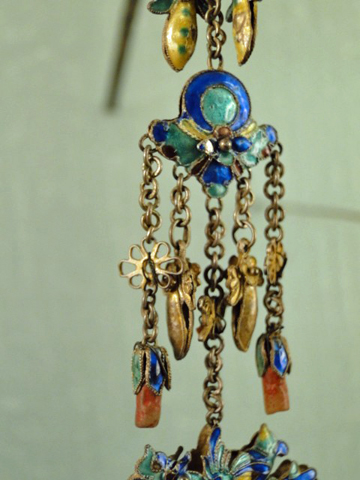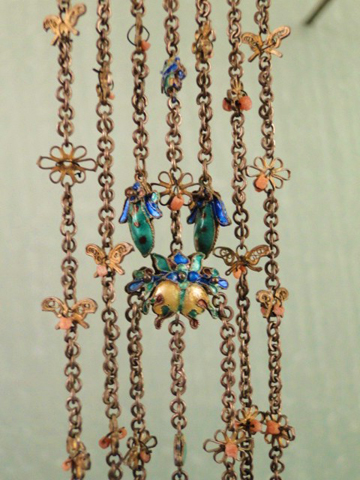 The auction on E-bay started at $0.99. I watched as the price climbed to $300, 18 hours before auction end: 26 bids. I knew it was going to go, and I couldn't enter that shock-and-awe $1000 snipe bid to win.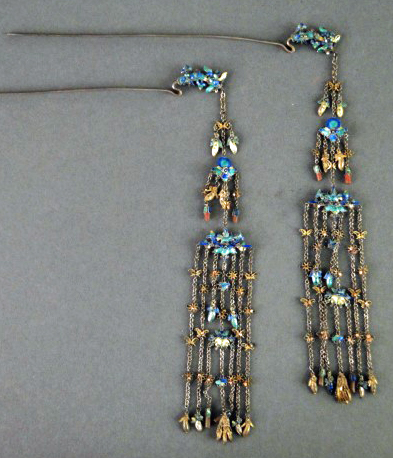 But I was wrong. Someone DID put in that nuclear snipe bid, and they lost! The hair pins sold for $1025 on March 25, 2013, to the 37th bidder. Congratulations.
कंघी
For more scholarly research, please examine the Creative Museum's Asian comb exhibition, Gina Hellweger's first and second Chinese hair ornament collections,
this 1860 photograph of women in Guangzhou wearing hair ornaments, contributed by Alain Truong Trong Nghia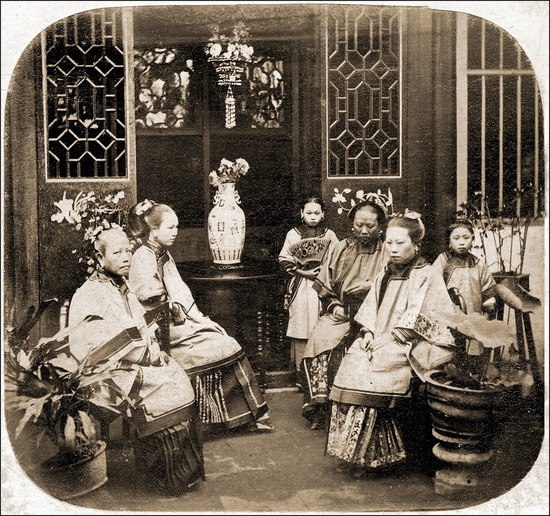 and these books: