Hello, it's a pleasure to introduce myself. Many long-time collectors know me already. I'm Sue Marie Turner of Le Boudoir. You can see my profile on the Dealer Program page.
I just came home from a buying trip with a lovely collection of antique combs. Barbara picked this one. Anyone who sends me a serious inquiry about purchasing this 19th Century Chinese enamel hair ornament, and mentions that they came from BarbaraAnne's Hair Comb Blog, will get a 5-pound discount off the listed price and free shipping.
This 19th Century enamel rooster only has specks of enamel missing and is signed. You can see the wonderful combination of light and dark aqua with red accents on the bird's body, wings, and crest. The way the single pin on the back is curved shows the correctness of this piece. The design is quite unusual.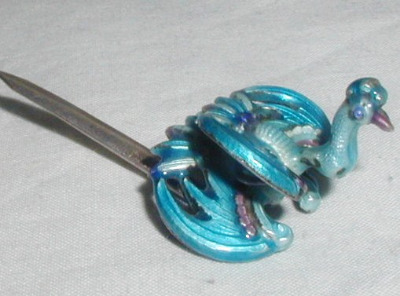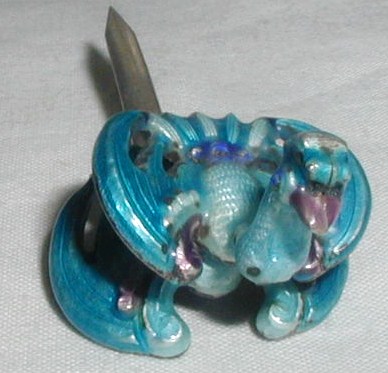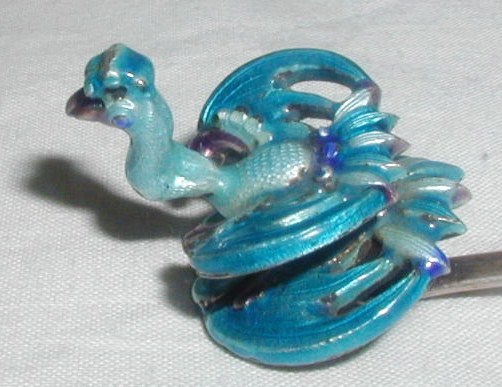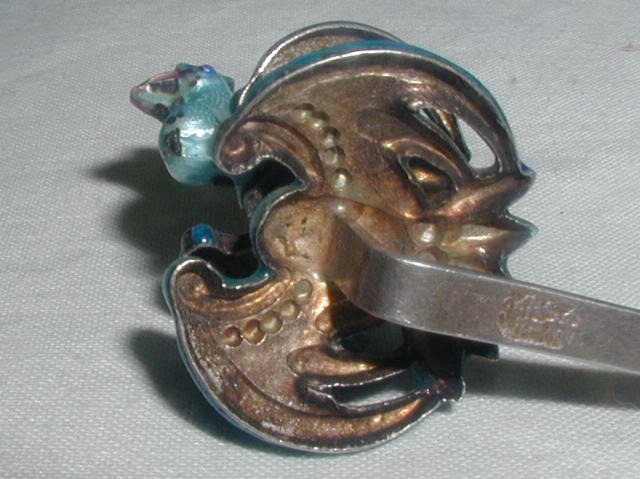 You may make serious inquiries for purchase here. The piece will be available to blog members exclusively for one week, before I send the listing out to my customer base.