Unsatisfied with the conservative restraints of the Vienna Künstlerhaus, Gustav Klimt, Koloman Moser, Josef Hoffmann, Joseph Maria Olbrich, Max Kurzweil, and others formed the Vienna Secession in 1897. They wanted to break free of society's intoxication with imitating historical styles, as in the Victorian Era's Egyptian Revival. Their headquarter's innovative architectural design featured three gorgons by Othmar Schimkowitz above the door.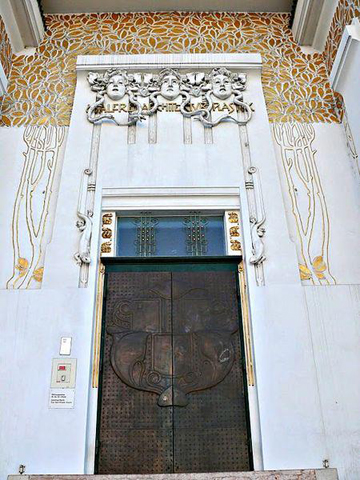 The Secession also brought French Impressionism to the Viennese public, and Josef Hoffman dedicated an event to Beethoven. Klimt contributed the Beethoven Frieze.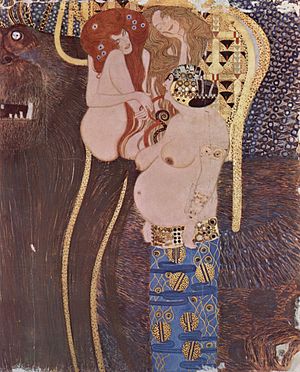 However, in addition to Art Nouveau / Jugendstil, there was also the British Arts and Crafts Movement. In Vienna, industrialist Fritz Wärndorfer funded its equivalent, the Wiener Werkstätte with Josef Hoffman and Koloman Moser.
Revolting against the idea of mass-produced junk vomited out by the Industrial Revolution, they hand-crafted jewelry that blurred the line between sculpture and ornament. Hair combs and hats were among the offerings.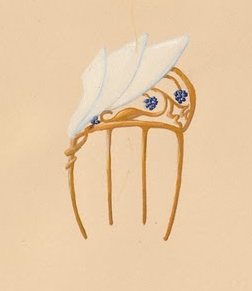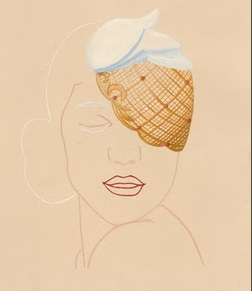 The designs above were made by Dagobert Peche. He loved to portray natural forms in a complex and whimsical way. Combining coral, ivory and gold, he punctuated natural forms with geometric accents.
Koloman Moser's student Mela Koehler included whimsical hats in her fashion illustration, having joined the Wiener Werkstätte in 1909.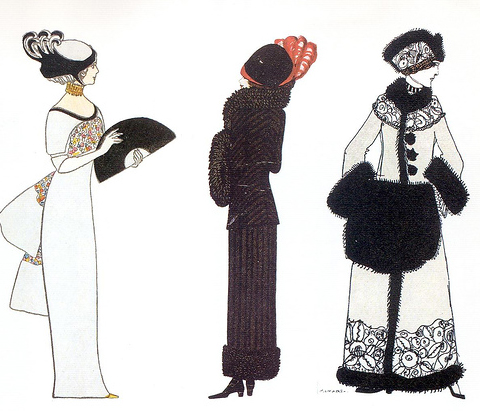 Many jewelers created pieces in the Wiener Werkstätte style. Among them was German jeweler H. K. Haege in 1920. He created this comb of at least 114 handmade silver parts to express the delicacy of a floral basket. The high grade silver highlighted his extraordinary repoussé workmanship.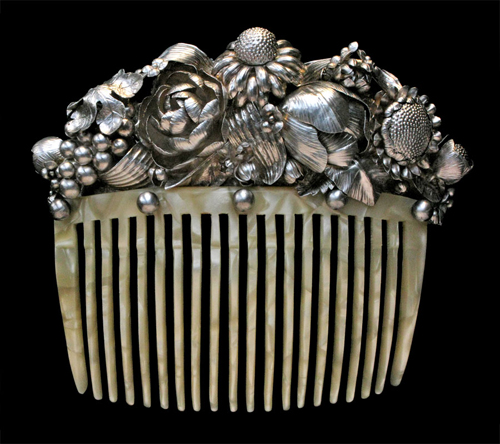 It is selling at The Tadema Gallery in the £5000-10,000 range.
कंघी
For more scholarly research, please examine