Meiji Dark Shell with Gold Makie
This style is dark tortoiseshell, elaborately carved with gold makie, and a gold border. One of the most beautiful characteristics of Meiji combs is that the artist folds the carved painting over the comb, so that the front and the back are part of the same idea. This is done with ivory combs as well. But here is an excellent example of a dark shell, gold makie style of Meiji comb that went at live auction for $950.
The condition was excellent, it was signed, the carving was a painting of flying birds with inlaid mother or pearl flowers, and it was a full set. You might think that this is very expensive for one of these combs. However, on Trocadero, there is an asian art dealer with a similar set in excellent condition, who wants $2000 for it. There was another comb in this style that went for $260. The carving was ornamental, but it was in good condition, and the dealer offered a full set.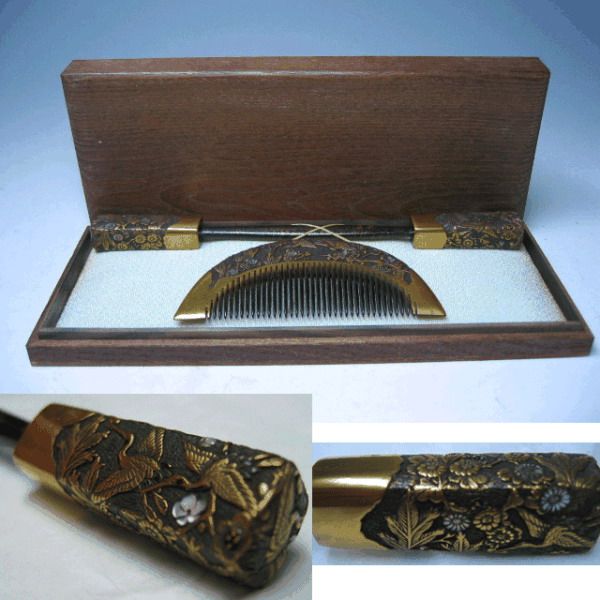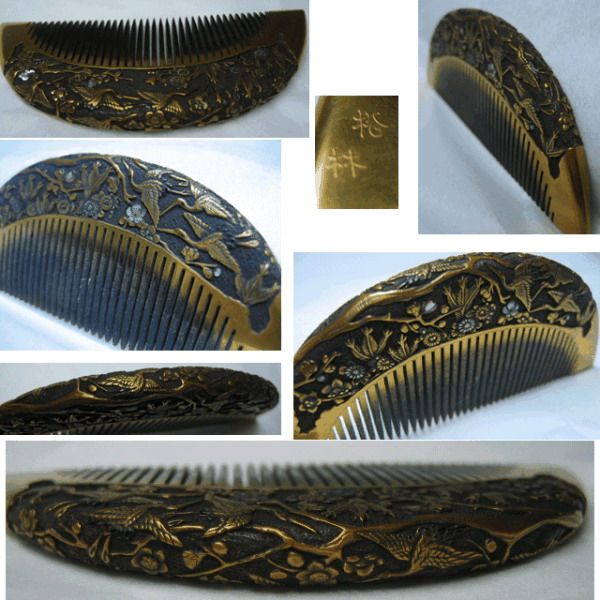 Meiji: $260