There have been some lovely French combs available from various shops online. On Feb 18, a beautiful French art nouveau enamelled bird on a tortoiseshell pin, offset with glass stones, sold for $513. Too much for me in one bite. I didn't win. :-( But this one is definitely worth noting. It was sold by ancient-arts and bought by stealthwon. I think someone could build an entire collection around birds if they wanted to.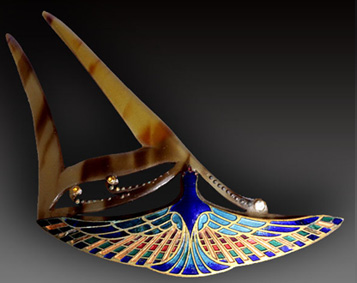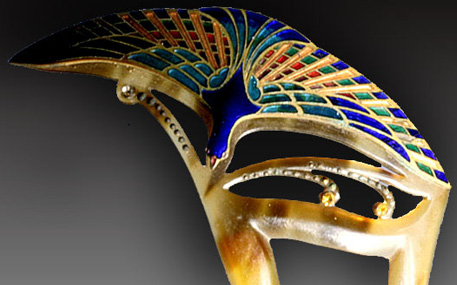 A friend of mine bought this c. 1870 French Fleur de Lis comb, which is made of shell with gold accents, on Ruby Lane for $350. I think it's especially elegant.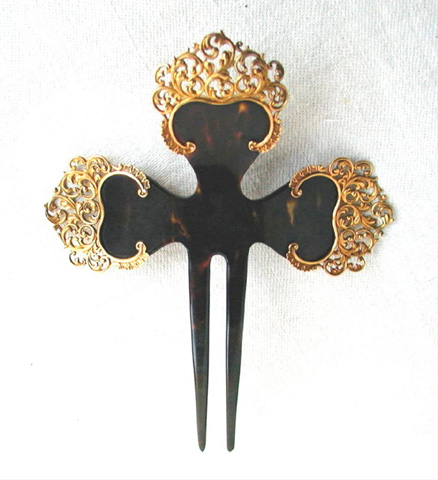 This is a French brass hair pin, c. 1880, which was sold at my friend Sue Marie's shop LeBoudoir on Ruby Lane for $300. The hair pin depicts wheat. I really like this one because of its unusual subject. I should have bought it.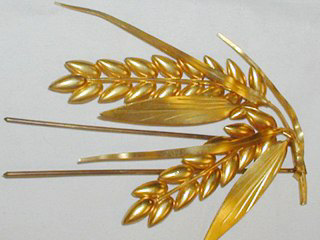 And last but not least, is this lovely French tortoiseshell back comb, c, 1880, which I'm arranging to buy from Ruby Lane. I like the shape. I have an English back comb, and I love getting similar things from different countries to compare how different cultures approached the same design challenge.