Two Lovely Victorian Hair Combs

Hand-done plique a jour is extremely rare. I have only seen one other piece with this kind of work, and it was part of the Norma Hague collection. This Victorian gold-and-silver plique ball and chain on a tortoiseshell hairpin, c. 1840, is a masterpiece. A Maltese Falcon. I love it unashamedly, but I knew how much I'd have to pay if I was going to outbid myrnatoo, so I had to let her have it. heh.It sold for $450 on Feb. 18.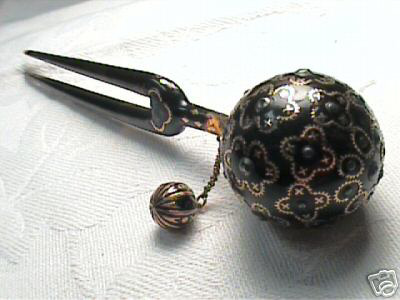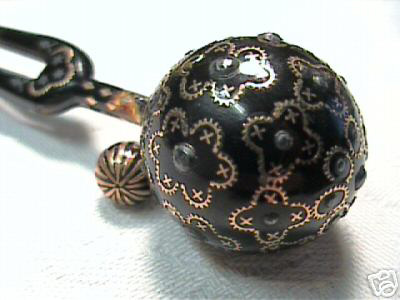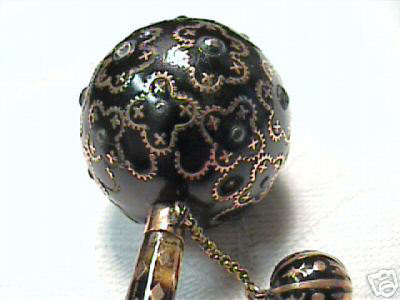 This gold cap has dragons on it, and the dragons have ruby eyes. C. 1880 and English, it sits on a blonde tortoiseshell comb. I bought it for $349 on Feb. 20.