About a year ago, I bought this little ivory comb on Ebay for around $24. I liked it. It was unusual. No one else wanted it. So, c'est la. As I was researching the web one day, I came across this little interesting picture from the Victoria and Albert Museum in London. The picture was called "Designs for a Pendant and Comb." The text read, "René Lalique (1860-1945), Design for a comb (right), Pen, ink and gouache, Museum no. E.838-1949. The comb was possibly designed to be made from ivory or horn. The latter is an unusual material for jewellery but one that Lalique made frequent use of, especially in his many ornamental combs." Here was the drawing.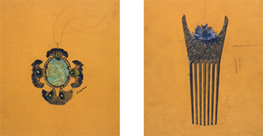 Here is what I bought.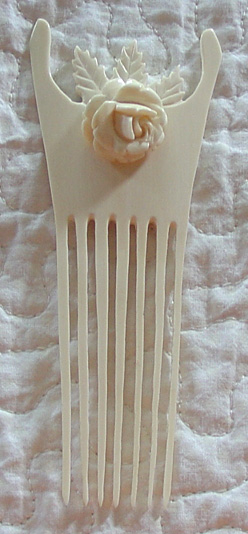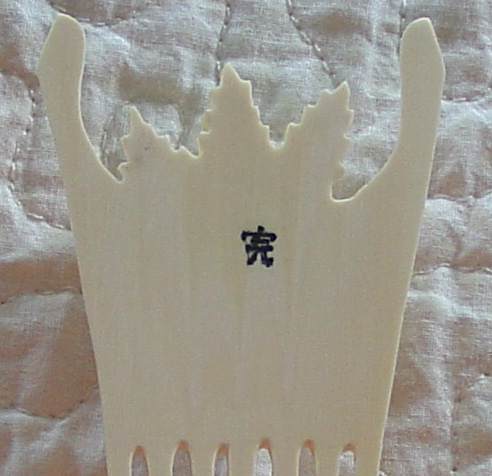 It has what I believe to be a Japanese signature. We know Lalique was heavily influenced by the Japanese comb makers. My little comb even has the same number of tines as the drawing. I have no idea if the maker ever saw Lalique's drawing, but when I look at my comb, I am reminded of that wonderful children's novel, "From the Files of Mrs. Basil E. Frankweiler." It's a mystery.