Well, it's haute couture show season in Paris — I'm sure we are all booking our hotel rooms at the Ritz and getting our invitations in order — after we clean our cats' litter boxes and make sure our rose leaves are chemically protected from blackspot during their sleeping period in February, so when they bloom in March they will be beautiful, ;-P, but…

Fortunately we can see the mind-blowing ideas from the greatest artists in the world, which are gracing the Paris runways through the miracle of the Internet.

This year, Lacroix did head pieces that made me faint. Unique crystal beaded creations sewn into mesh head bands that were worn on the side of the head, combined with huge fabric flowers, sometimes ornamented with butterflies, and a huge black satin bow in the back. The beading work by the attelier who created these necklaces is at a masterwork level from another century. Lacroix called his collection "An Angel Passing By." My world has changed.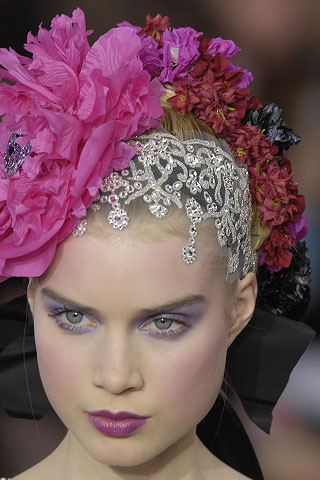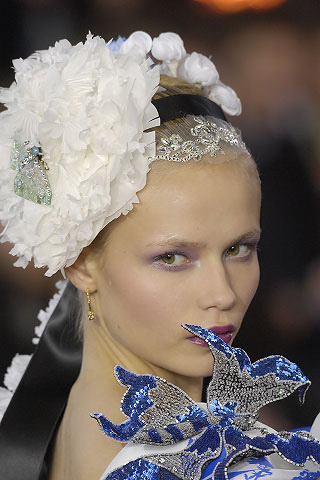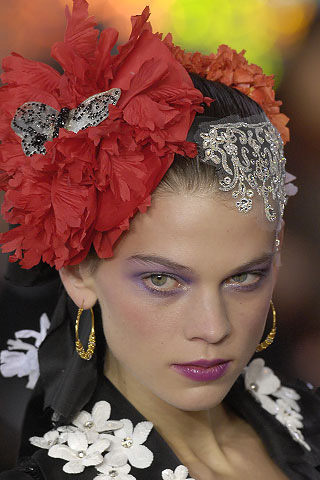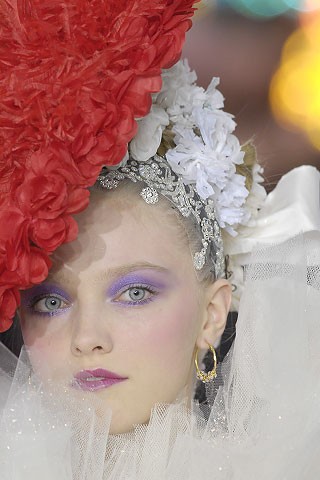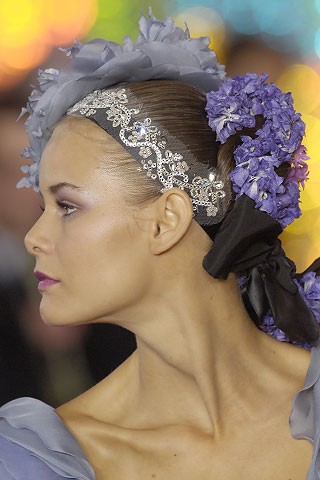 And I couldn't resist showing 4 dresses from his Spring 2008 haute couture collction that made me die.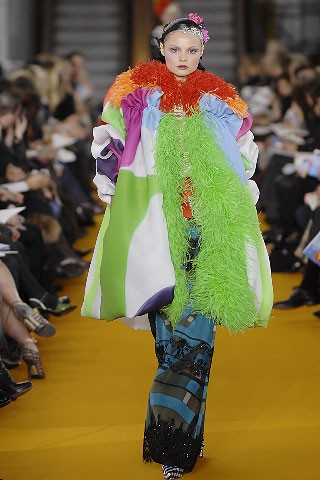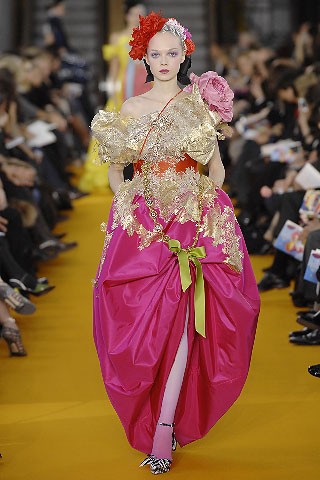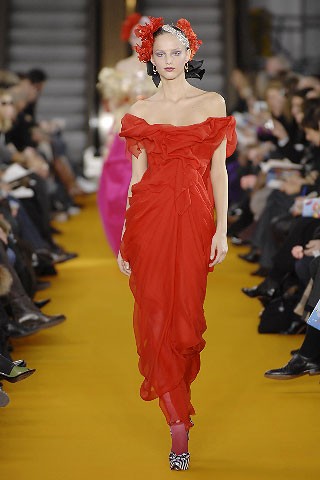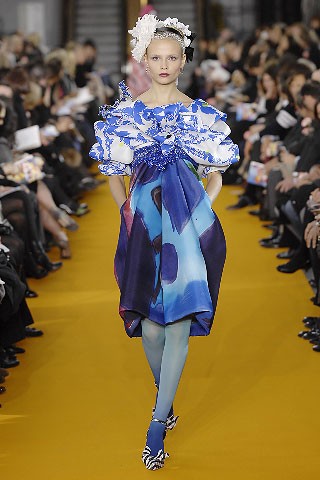 I was so inpsired by these ideas of how to ornament your hair, that I actually tried it at home! I guess this next picture goes with the "don't try this at home, PLEASE." ha! But I used my grandmother's costume jewelry with this Hawaiian flower thing I bought on ebay for $15 about a year ago. I think when I go to Wal-Mart in South Georgia to get groceries, this would be the perfect outfit to wear! LMAO!!!!!!!!!!!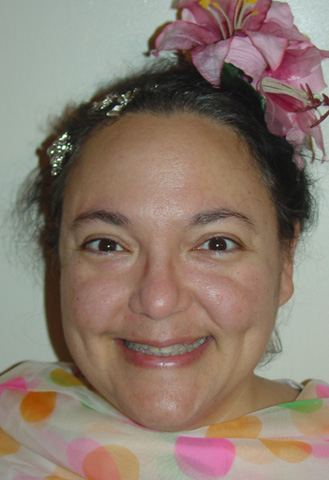 Maybe I should get a stylist. ha ha ha, lmao. I'm sure his services will be of great use when I'm painting my picket fence blue and the larger fence wall aqua green this summer. :-)