Chinese Sculpture and Ruby Hair Pins

This Imperial Palace princess reveals a beaded necklace, while her hair is tied in an elaborate topknot beneath a Buddhist tiara and diadem. It was made in Dehua, Fujian China by artist Zhizao, c. 1750-1800.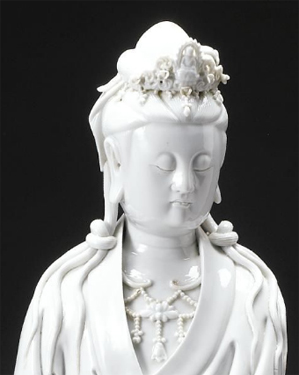 Although we've seen many hairpins in this style, this pair caught my attention because of the beautiful scrollwork, rubies, and diamonds.