With American artists Alexander Calder, Albert Paley, Olaf Skoogfors, and others, a sense of combining hammered metals with other materials emerged to make jewelry, which expressed the individualism of each artist's imagination. Individualism, American style, means you rule what you can become. That idea is at the core of these creations.
They are different from other pieces I've shown here, which followed movements, or conformed to the styles of countries.
The first piece is a hair comb from Alexander Calder, which I took from a YouTube video sent to me by twob (THANK YOU!). It took my breath away. It's made of silver and decorated with Calder twisting wires into different-sized swirls.I thought to myself, "Swirls make the woman!"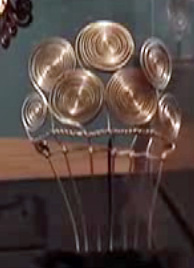 The next Calder piece is a brooch/barrette made of gold and steel wire in 1958.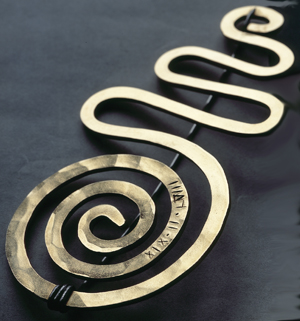 Two other brooch/barrettes I liked were made by Albert Paley in 1970, who used silver, gold, ivory, pearls, and labradorite for this elaborate, beautiful piece.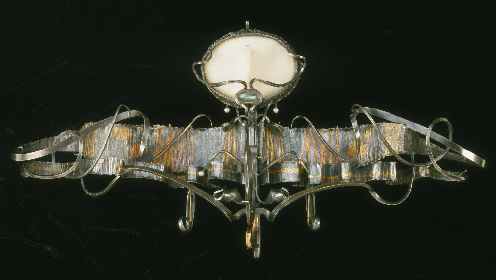 and Olaf Skoogfors, who made this silver, ivory, and pearl brooch/barrette in 1975.