This beautifully carved tortoiseshell comb is one of only three known to me. Two are in my collection and the third is in the collection of the Museum of London. Each comb varies slightly in format and also condition, and the carving techniques demonstrate the exceptional skill of the combmaker.
The decorative features of each comb originally included engraved emblems of rose, shamrock and thistle (all broken off on this example) together with the Prince of Wales feathers, further embellished with a crown and two fleur-de-lis in rolled gold; European in origin, it is possibly English-made and dates to the mid 1800s.
W 7¼ ins/18.4cm Ht 9 ins/22.9cm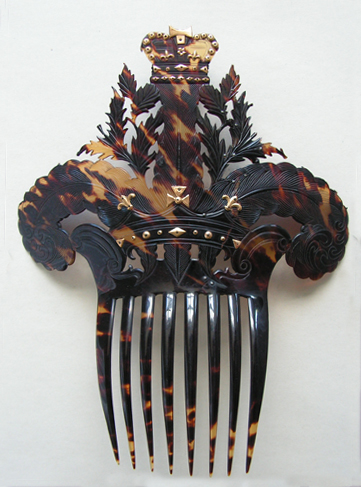 Suggestive of royal connections, for whom these combs were designed or intended is uncertain. Were they to be worn by members of a Royal Court or were they expensive commemorative gifts to celebrate a Royal wedding?
Unfortunately I have been unable to find any precise information on this comb, its 'sister' comb featured on page 30 of my book or the Museum comb. Various theories exist but are purely speculative in the absence of reliable evidence.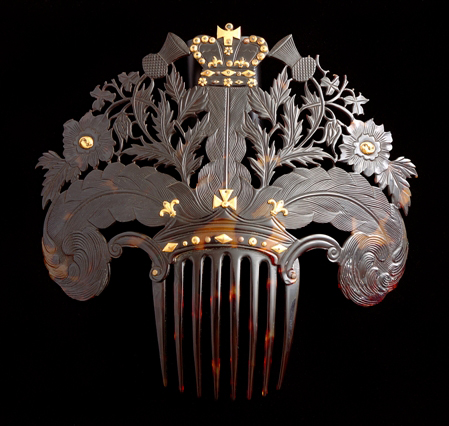 कंघी
For more scholarly research, please examine