I call this comb, "Walk Like an Egyptian," after The Bangles song. It sold for $411.66 on July 24, 2011.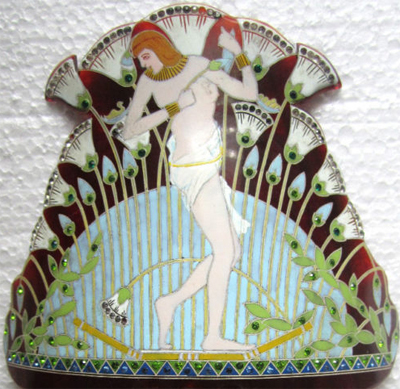 The comb is a unique 1920's Art Deco Egyptian Revival piece. The artist painted an Egyptian figure in a papyrus motif on celluloid. He is wearing a necklace and two matching bracelets. Rhinestones edge the flowers and dot the triangular decorative bar underneath.
This is a Maltese Falcon. Congratulations to the winner. I think I know whose snipe bid came in second. Siento tu corazón roto, pobrecita mia.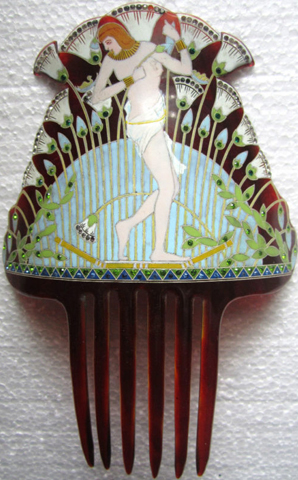 Another lovely French ivory comb with a hand-enameled deep turquoise design, punctuated with black and white rhinestones, sold for $212.50 on August 13.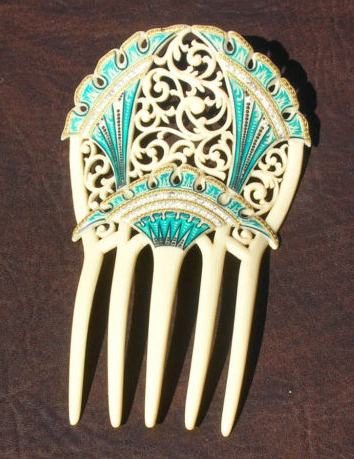 कंघी
For more scholarly research, please examine