Part two of The Creative Museum's presentation, "From Art Nouveau to Art Deco," will be appearing on October 22. I am looking forward to it because their scholarship is immaculate.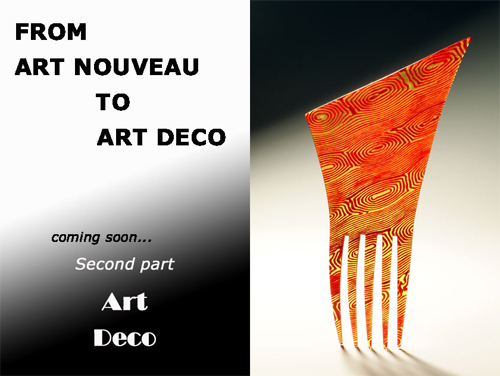 Here are a few of my favorite Art Deco combs from their collection. They are all by Auguste Bonaz. I think it is interesting to see how his designs developed from 1910 – 1925, especially the two combs in the same shape. In 1910, he did red and black. In 1920, the same shaped comb displays a completely different idea.
1910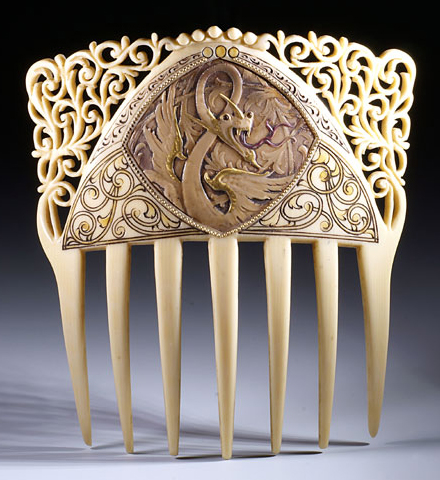 1910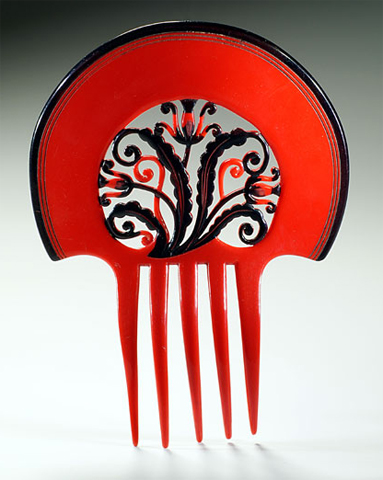 1920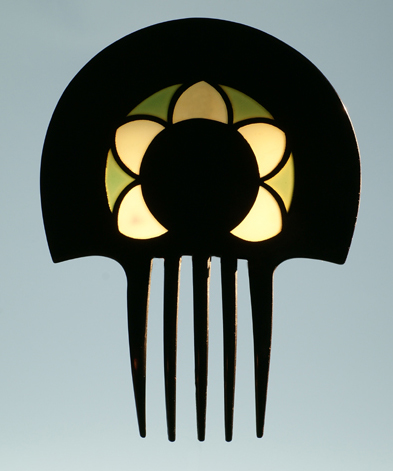 1920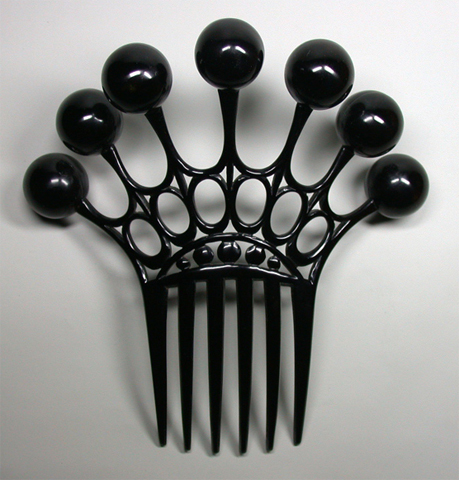 1925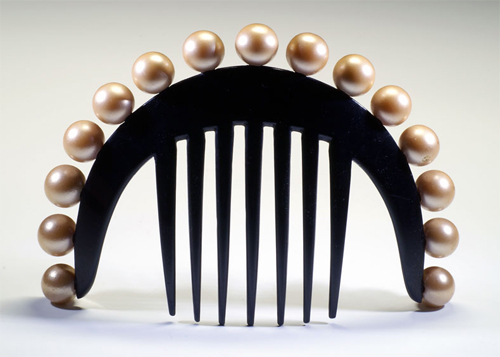 For more history and insight, you'll have to wait for The Creative Museum's presentation. :-)
कंघी
For more scholarly research, please examine the other exhibitions at The Creative Museum.
The Riches of the French Empire
EN TÊTE À TÊTE, dedicated to headdresses, the Musée des Beaux-Arts of Angoulême