Jen Cruse: Mid-19th Century Elegance: Hinged Comb with Bejeweled Heading
This gilt brass comb has a hinged decorative heading composed of pink, yellow and white golds and set with small garnets, emeralds and turquoises. The intricate crafting of the heading depicts leaves and flowers springing from two vases, placed on either side of a framed central malachite cabochon. The backward leaning teeth allow a tiara effect when placed in the coiffure.
Probably British made, the piece dates to the 1840-50s. Width is 4¾ ins/12.1cm. Height is 3⅛ ins/8cm.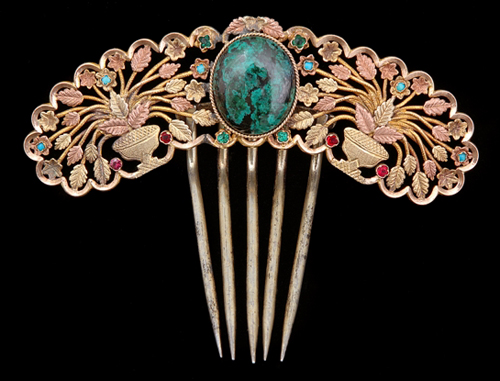 कंघी
For more scholarly research, please examine