This magnificent photograph from Michael Chandler shows a geisha wearing modern kanzashi, made of brightly colored fabric attached to metal, glass dice beads, text, and silver balls. What I love about her is the red lipstick on the bottom of her mouth, dark red eyebrows, and that she has styled her real hair. Her soft look makes her mysterious, yet irresistible, in the ageless tradition of geishas.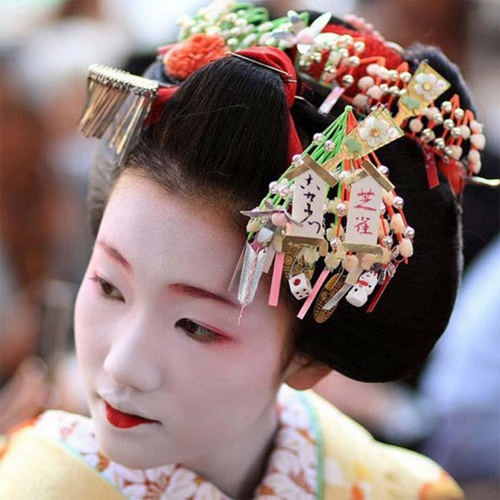 copyright: Michael Chandler. Please see Mr. Chandler's complete set of modern geisha photos here.
The Creative Museum has many modern Japanese sets. My favorite is this blue silk wedding set.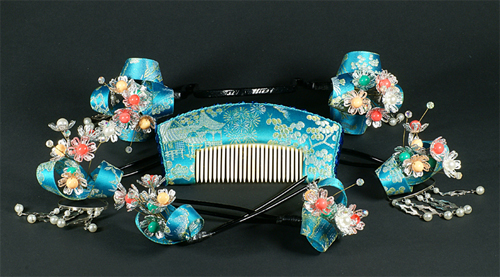 कंघी
For more scholarly research, please examine
The Combs and Ornamental Hairpins in the Collection of Miss Chiyo Okazaki