Piel Frères was started by Alexandre Piel in 1855. Working with sculptor and artistic director Gabriel Stalin, they sculpted beautiful designs, using gilded inexpensive materials and made jewelry that looked luxurious for a fraction of the price.
Choosing silver, celluloid, horn, copper and brass, ornamented with enamel, stone, or glass inlays, the firm won a Grand Prix at the Exposition Universelle in 1900. Belt buckles became their specialty, but of course, they also made hair combs.
Here is an ivory hair comb with a champlevé-enameled Egyptian Revival relief, c. 1905. Champlevé is a technique where a shape is carved into the metal surface, vitreous enamel (powdered glass) is poured in, and then fired. The edges are polished down when the metal cools. The comb is selling for $5,500.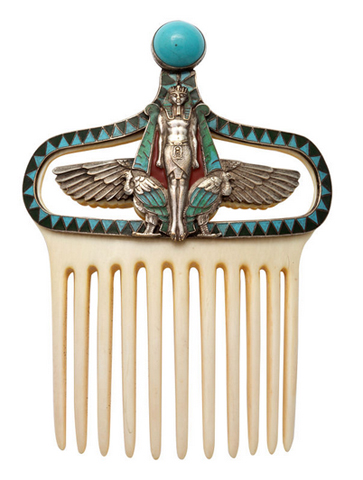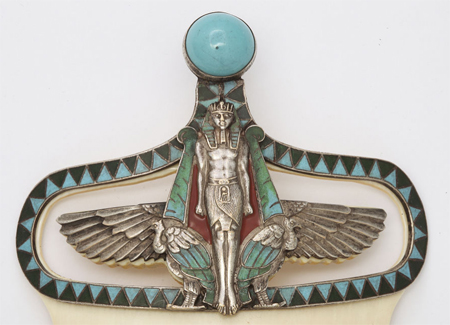 कंघी
For more scholarly research, please examine these books, which have been added to our Resource Library.