Louis Cartier was vice president of the committee that organized jewelers for the 1925 "L'Exposition Internationale des Arts Décoratifs et Industriels Modernes" in Paris. His jewelry was greatly influenced by the costumes Coco Chanel was designing for the Ballet Russes de Monte Carlo. In fact, Cartier and Jeanne Lanvin were the only jewelers to display their work in the fashion section, rather than in the jewelry section of the Exposition.
Here is a pair of Art Deco tortoiseshell combs, bordered with onyx, surrounded by diamonds. Their simplicity gives great elegance to a style that could also produce wild, contrasting colors. C. 1925, they are priced at 10,000 Euros.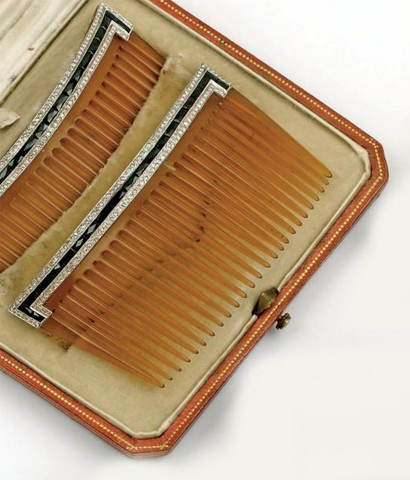 One of the hallmarks of Art Deco diamond pieces is the combination between small baguette diamonds and round ones. This Cartier tiara is made up of 5 graduated clips, which can fit on the diamond frame or could be worn separately. C. 1930, Christies estimates its value in the $200,000 range.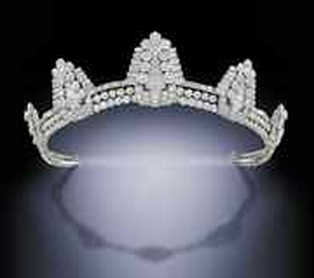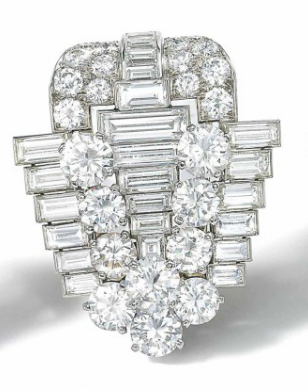 कंघी
For more scholarly research and must-have jewelry, please examine