Ethiopia enjoys a well-developed tradition in iconography, manuscript illumination, calligraphy, book art, metal work, woodcarving and many other art forms. Ethiopia althrough surrounded by Muslim countries has a thriving Orthodox Church and a proud Judaeo-Christian history, tracing back to the Queen of Sheba's visit to King Solomon.
The original Ark of the Covenant, a gilded wooden box containing the stone tablets of the law ( 10 commandments ) received by Moses from God on the Mount Sinai, is thought to reside in a church in Axum ( ancient former capital city ) A replica of these tablets ( Tabot ) is placed in the Holy of Holies at the heart of each Ethiopian Orthodox church.
There are carved wooden crosses, mini-towers, book-like pendants, complex fold out pieces open out with little doors on string hinges, revealing miniature icons inside, painted icons adorn metal crosse as well as wooden diptychs and triptychs, others are painted on goatskin.
If you are interested in purchasing one or more of these pieces or more information contact OFER DANIELI or GINA HELLWEGER on Facebook. Or, you can contact BarbaraAnne through this blog, and she will she will get the information to us. The prices are affordable. If you mention our blog, you get a 5% discount and free shipping.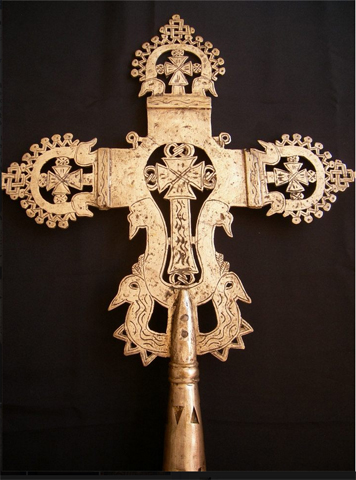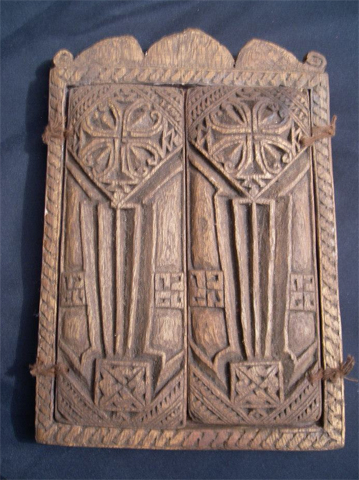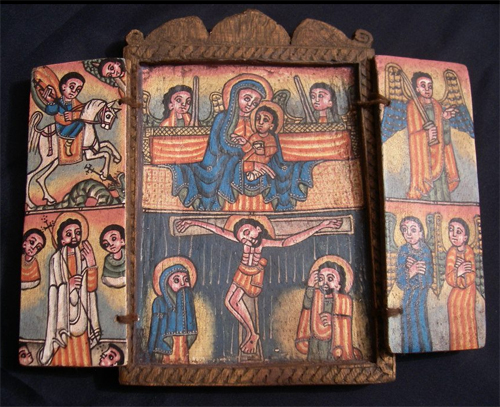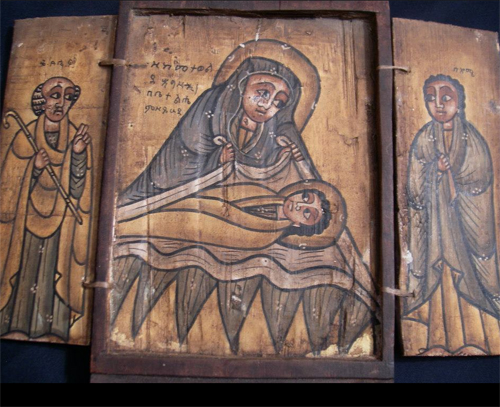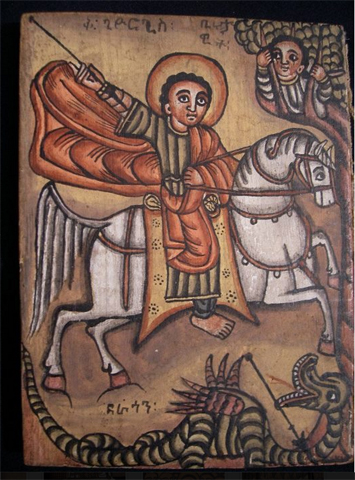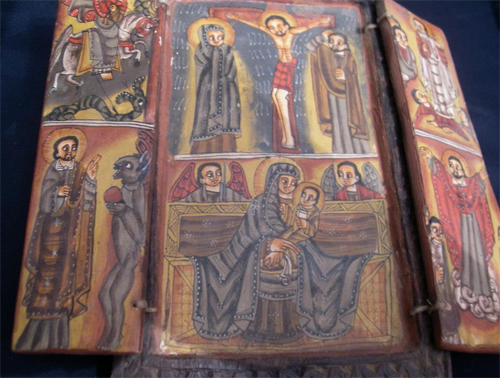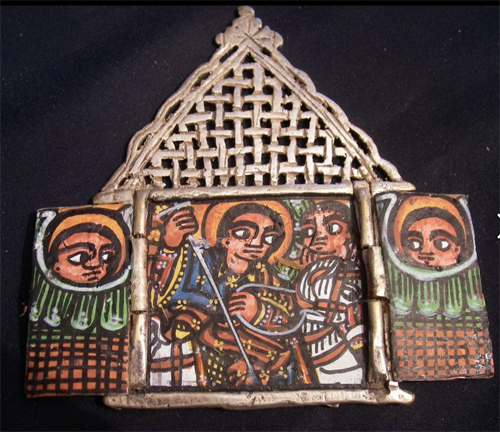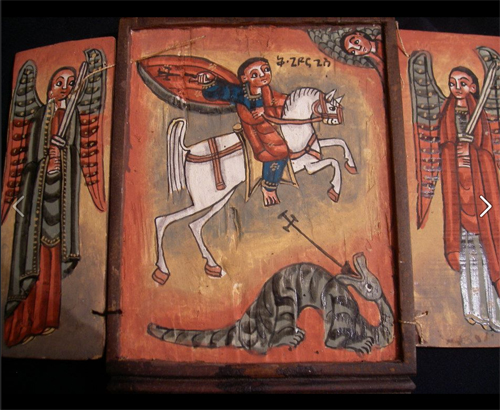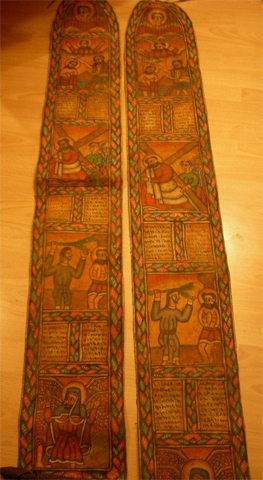 कंघी
For more scholarly research, please examine these books, which have been added to our Resource Library