The description the museum gives is
Date: 1700 – 1938
Culture: American or European
Medium: Bone.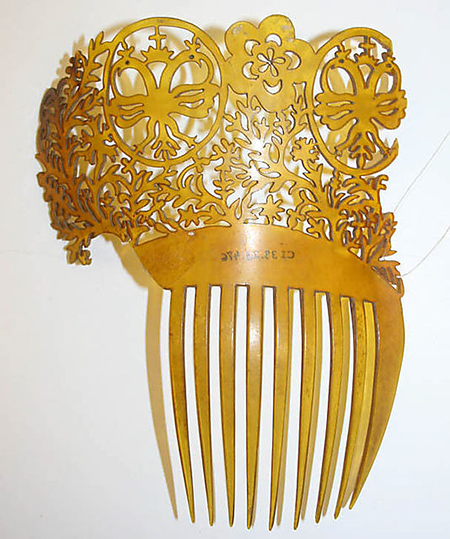 In 1705, Tsar Peter the Great wanted to rid Russia of its technological backwardness and import Western style and ideas. He looked to France and founded St. Petersburg by the Neva River, east of the Gulf of Finland because he understood the strategic importance of the Baltic Sea. Trade became plentiful. This established St. Petersburg as more a part of Europe than the rest of Russia.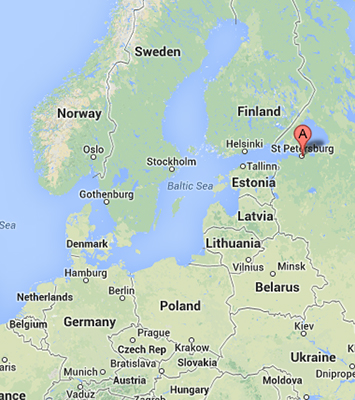 This comb looks like it was hand carved from clarified horn that came from a horse's hoof, a popular material in Germany.
The comb was probably made in the 19th Century, both stylistically (Russian Coat of Arms) and by this inscription: C.I.38.23.476. In Russian, C.I. means I.D. Together with the number, it is most probably a proof of the comb's presence in some sort of Russian museum or collection.
It is very difficult to believe this comb could have been made in America, or after 1917.
I don't understand the Metropolitan Museum's description. I will ask them. Comments welcome.
कंघी
For more scholarly research, please examine our Resource Library and