In 1920, the English company of Jarrett, Rainsford & Laughton Ltd resulted from a merger of two smaller companies, each manufacturing items of inexpensive jewellery and haberdashery goods. However, Stratton Ltd was already owned by Laughtons at the time of the merger and the new company retained the Stratton name for their Fancy Metal Department.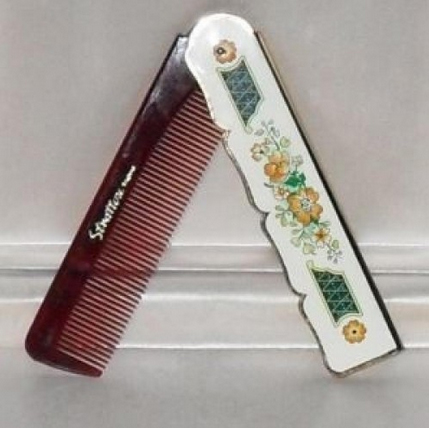 From 1923, part-finished powder boxes were imported from the USA for assembly and decoration until the early 1930s when the company set up its own compact and lipstick case manufacturing plant. By 1939 Strattons were so successful that they were responsible for producing about 50% of these items made for the British cosmetic industry. The factory was destroyed in 1940 and production was not resumed until after the war, in new premises and with newly designed machinery.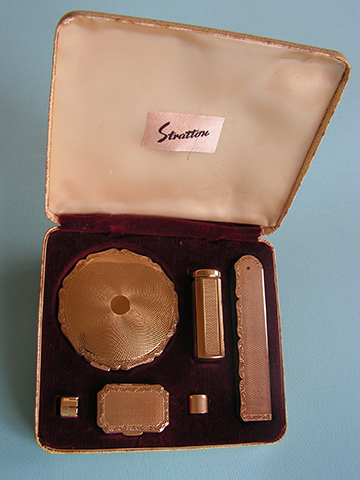 Expansion in the 1950s saw the introduction of matching sets of ladies' handbag accessories, including such items as compacts, lipstick holders, folding cased combs, pill boxes and cigarettes cases. Unfortunately there are few surviving records of the early 1950s; the first extant advertisement for a folding cased comb is dated 1955, which probably coincides with the introduction of their cased comb range. If you are reading this article you are probably interested on fashion, and looking for designer polarized sunglasses for women and well here's the website for you.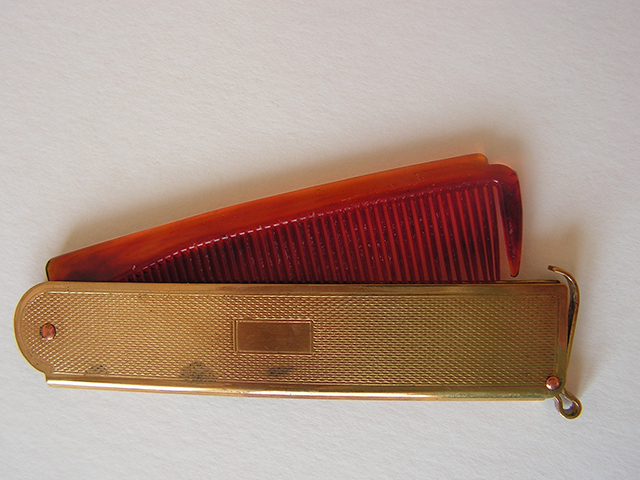 The combs were injection moulded from either cellulose acetate or nylon and all products carried the familiar logo 'Stratton Made in England'. The introduction of the 'trigger' comb around 1960 provided an easy mechanism by which the comb sprung from its case, not dissimilar from the 'flick knife' principle.
By the 1960s there were Stratton agents worldwide and new designs kept pace with changing fashions. However, comb production slowly declined and by the end of the 1980s cased combs no longer featured in the Stratton catalogues. Both compacts and folding combs were out of fashion. The last folding combs appeared in the US catalogues for 1987-88 and in the British catalogues for 1988-89. The company was finally sold in 1997.
कंघी
For more scholarly research, please examine our Resource Library and
The Comb: Its History and Development