I love what age does to round things. Here are some bracelets up for auction.
At Christie's are "two Jade Bracelets from Southeast China, Neolithic Period (3000 BC): Each a tapering, thick-walled ring, one Liangzhu culture, the stone of yellow and russet-brown color; the other of Liangzhu type, the stone of olive color with opaque areas of brown and ivory color, the outer wall slightly concave, both with satiny polish" Sale date: 19 March 2015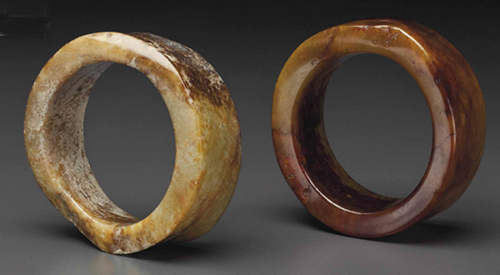 Sotheby's is auctioning this marvellous bracelet from Cameroon. "In the grasslands, ivory bracelets were worn by members of the nobility in pageants. Here, the elegance of the shape is accentuated by the fullness of the button and the red-brown shades of patina." Sale date: 11 December 2013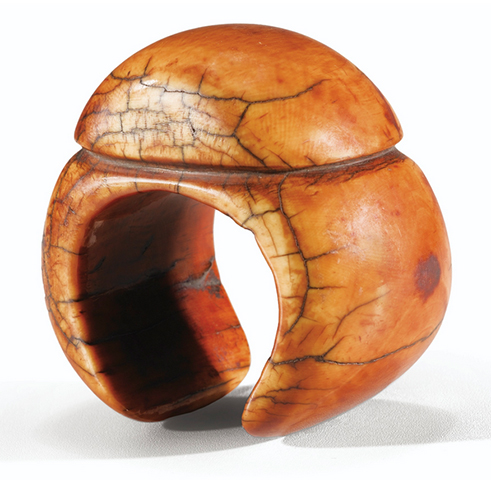 At Zemanek-Munster, please note lots 275, 512, 93, 96, and 180.
Lot 275: "Nigeria, Igbo | "ivory, shiny reddish brown patina, of oval form, natural grains." Lot 512: "ivory, honey brown patina, of circular form, decorated with elaborate incised ornaments with inset metal tags | Provenance Hans Himmelheber, Heidelberg, Germany | Kegel-Konietzko, Hamburg, Germany."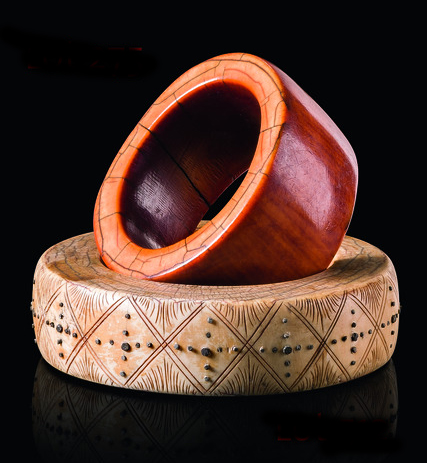 Lots 275 and 512
Lot 93: "Sudan | ivory, honey brown patina, white pigment remains, ring-shaped with flaring sides, circular engraving." Lot 96: West Africa | "ivory, honey brown patina. The origin of such bare bracelets without decor can hardly be determined." Lot 180: Côte d'Ivoire, Baule | "ivory, shiny patina, ring-shaped with flaring sides, min. dam., fine cracks through age; the origin of such bare bracelets without decor can hardly be determined. Among the Baule for example, it was a sign of wealth for a man to be able to offer such a bracelet to his "senior wife" when he married a second woman."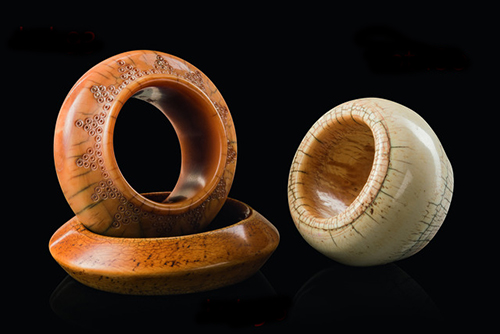 Lots 93, 96, and 180