Tang Dynasty Hair Comb at the Smithsonian
Recently, the Smithsonian's Freer Gallery of Art and Arthur M. Sackler Gallery Institution put 40,000 Asian and American works of art online. This magnificent hair comb is one of them.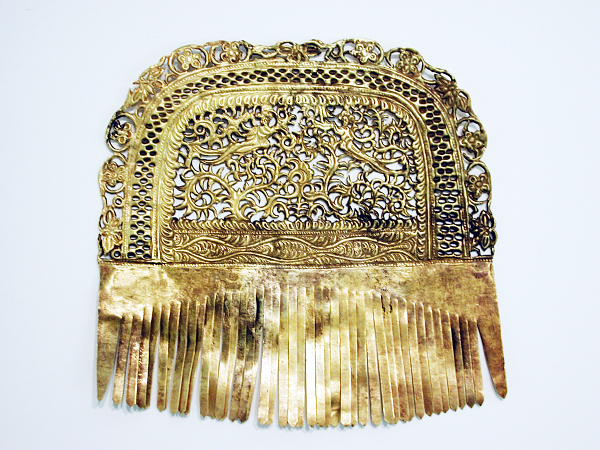 I felt it was Tang Dynasty, but I also knew that the Xiōngnú, a nomadic Mongol tribe who fought and conquered Chinese peoples to form the Han Dynasty (206 B.C. – 220 A.D.), came into contact with Western Cultures. That is when gold met jade, so I was not sure.
However, my friend Kajetan knew this comb and said, "This is a well known late Tang Dynasty comb. Open work is less frequent in Tang metal (gilded silver, or sheet gold) combs and this usually means the comb belongs to the Late Period. Sometimes this comb has been attributed to the Song dynasty (960-1279)."