Three stunning way-too-expensive pieces are selling on E-bay. They come from different worlds. Looking at them, I feel like I'm in a historical conference in an imaginary United Nations.
The first piece is a back comb from the French Empire's Eugenie period, c. 1860. A blue enameled center sets off two sides of gilt-bronze scrolls, as well as a scroll at the top. The tiara sits on a tortoiseshell comb. Bidding starts at 1190 EUR, and you may examine auction 221042135855.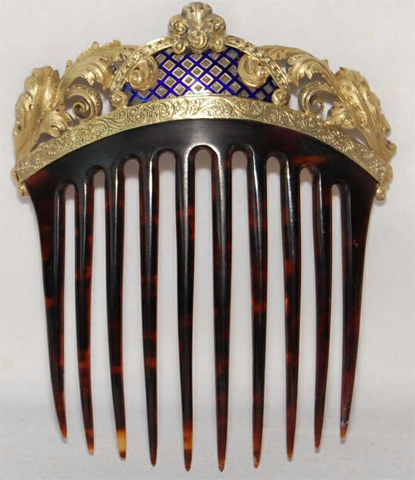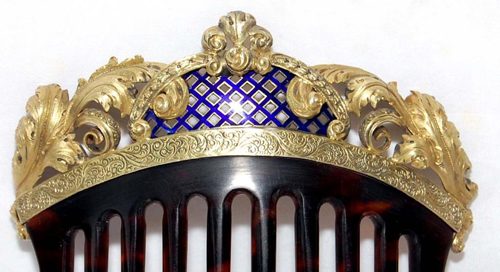 Scholarship by Joost Daalder (thank you!): "This rare silver head piece comes from the Yao people, one of the 55 recognized ethnic minorities in China. It was known as a celestial crown, made by girls at puberty, using silver pieces and human hair. The original early piece was worn every day by one Yao sub-group but only for special occasions by other sub-groups. You may see the discussion in Truus Daalder's book, Ethnic Jewellery and Adornment
, pages 209-10. The more modern versions – several of which were not made by the Yao themselves – usually lack the human hair and are less fine and less intricate."
As you can see, this piece is original. Price: $4800. You may examine item 260814325656.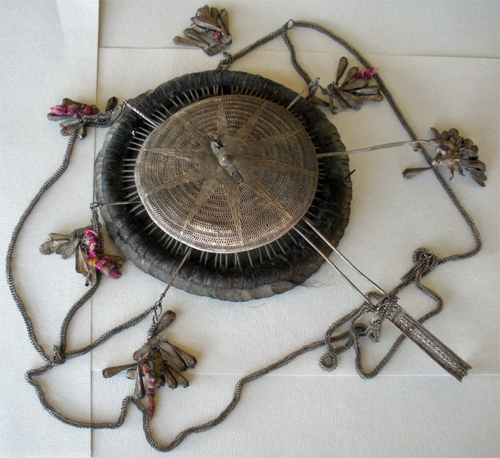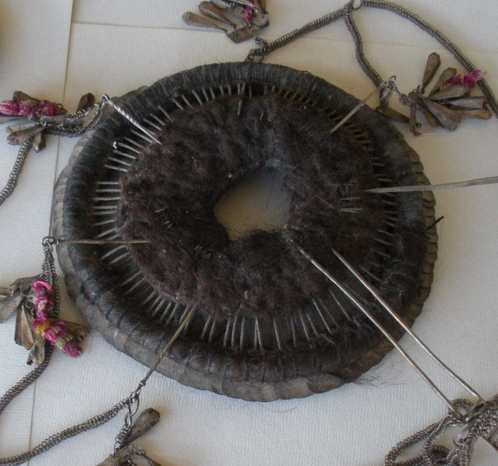 Our last piece is a comb from the Batak peoples of Sumatra (thank you Jen Cruse), made from wood, bamboo, and brass. It sports a beautifully carved handle. The condition is fabulous. Price: 600 EUR or best offer. You may examine item 330743121368.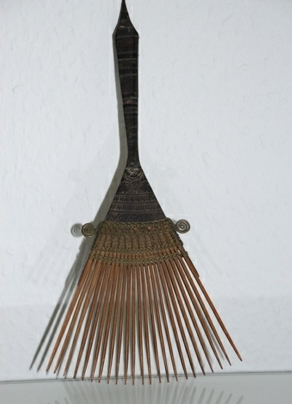 कंघी
For more scholarly research, please examine these books in our Resource Library.