Princess Charlene of Monaco wore three modern tiaras, especially designed for her wedding to Prince Albert. We know of a San Antonio Wedding Video Company with a full portfolio of professionally filmed weddings
As an Olympic swimmer, she commissioned Van Cleef & Arpels to make the tiara for her Ocean Spray Parure, reflecting her love of the sea. I was just as fascinated by how it was made as I was by the beauty of the finished piece.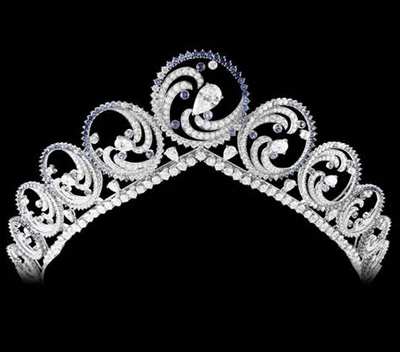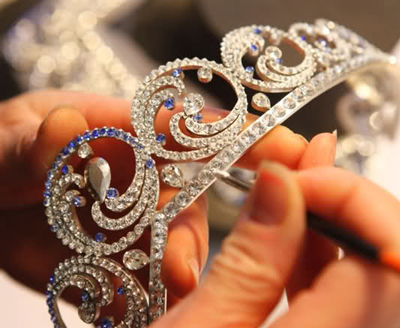 The second was a tiara of two floral brooches, which held her wedding veil. Instead of wearing it on top of her head, the tiara fell around her chignon at the bottom.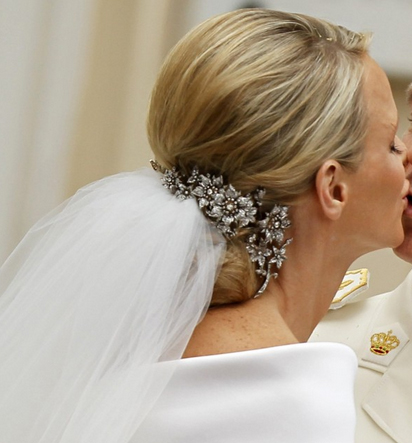 Lorenz Baumer designed a tiara where the diamonds rushed upwards, as if they were a wave at high tide.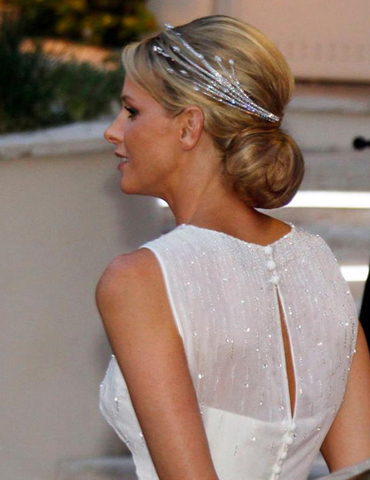 Here is the video of how it was made.
[youtube http://www.youtube.com/watch?v=is169_mhgjQ&w=560&h=349]
What horrifies me are the stories that Charlene tried to run away from this marriage three times. She didn't want Prince Albert, who had fathered two children illegitimately, and she was crying as they walked out of the church. Jewelry should reflect the deepest happiness of the heart, not the imprisoning of one in lifelong misery. Look at her face.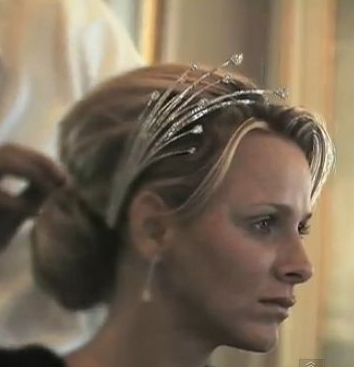 Now, look at Kate.