There have been many lovely combs on the American, British, and French E-bay sites. However, some dealers misidentify their comb's country of origin. Here are two examples. Please see item #130476761205.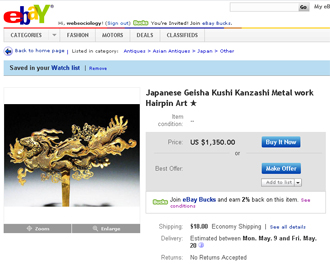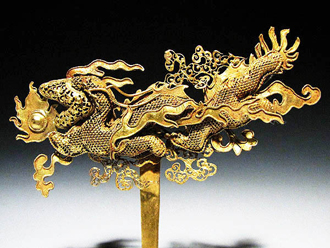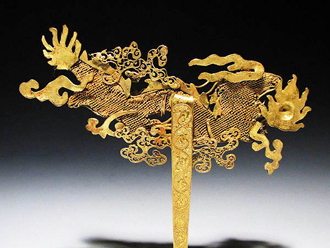 The hairpin is stunning, condition excellent, no arguments that it would be a wonderful piece for any collection. There's only one problem. It's a Chinese gold-filigree ornament from the Qing Dynasty (1644 – 1911). According to research from the Creative Museum, "During the Qing Dynasty, many jewels were made ​​of gold-wire filigree. (See book "Gems of Beijing Cultural Relics Series" published by Beijing Publishing House, page 221 – ISBN: 7-200-04899-2)" Here is a picture of their Qing hairpin: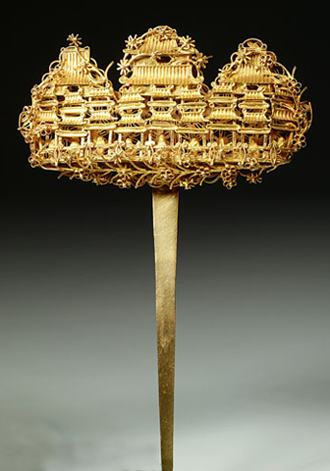 The second misidentified comb did not sell. Please see item #160568156596.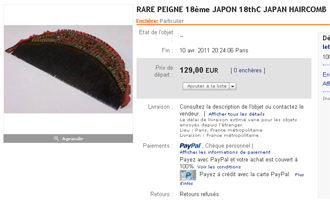 Another lovely piece, but again, it's not Japanese. It's from the Punjab Region of Pakistan. The Creative Museum has a gorgeous one with beads, pearls, wood indentations, and a fish theme.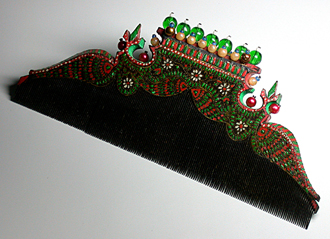 This kanzashi IS Japanese. It's gorgeous. Please refer to item #280637283941. It's going for $725, but the seller is accepting offers.