It was a time when no one thought the party would end. The First World War was over, women had gotten the vote, cars replaced horses, Chanel threw away the corset, hemlines rose, and white people discovered jazz.
To bob or not to bob, that was the question. Opera singer Mary Garden said, "I did it because I wanted to. I found it easier to take care of. I felt freer without long, entangling tresses. It typified a progressive step, in keeping with the inner spirit that animates my whole existence."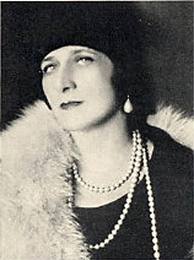 Women with bobbed haircuts wore bandeaux across their foreheads, as their short curls underneath completed the look. The jewels were small, making a lightweight headdress that also liberated women from the heavy, large-jeweled, complex tiaras of the 19th Century.
Some women wore them just above their bangs, as in this example of Carey Mulligan wearing a bandeau Tiffany & Co. designed for the 2013 movie version of The Great Gatsby
.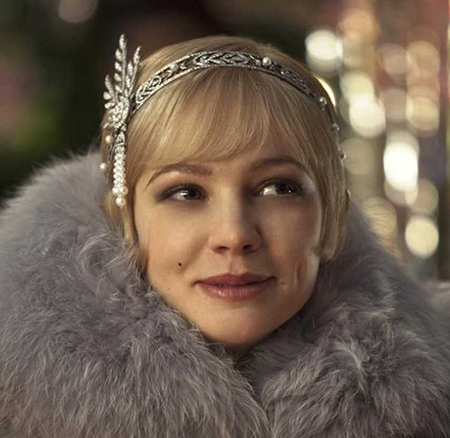 Here is the bandeau itself. There is a detachable brooch decorating the side, while ribbons attach it to the hair style.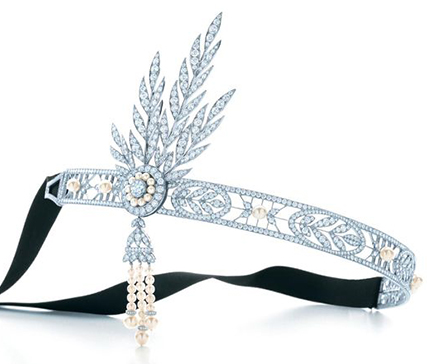 Alexandre de Paris made a Gatsby-inspired bandeau in acrylics and rhinestones as part of its Christmas collection.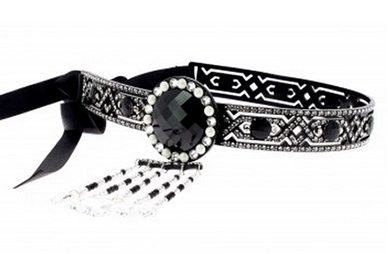 Coco Chanel, of course, designed something original: diamond bangs as a bandeau for women whose bob haircuts didn't include them. This is the original piece from her famous 1932 jewelry collection, which she presented in her Paris apartment,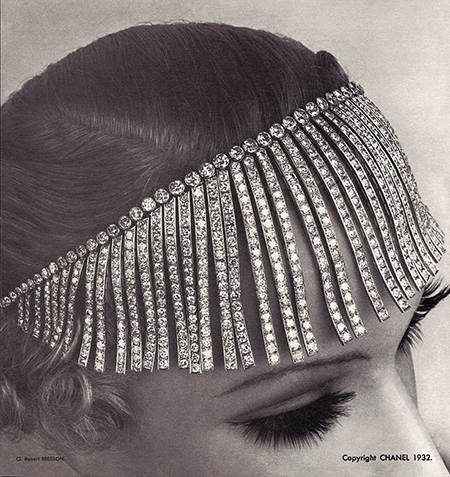 …and here is a dress she designed in 1927, which would look fabulous with it.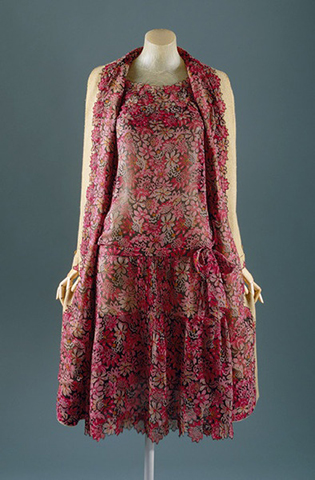 Seeing this combination moves my thoughts to Lady Rose MacClare of Downton Abbey
.
In her bandeaux and Chanel-inspired dresses, she encapsulates the colossal vitality of unlimited expectations.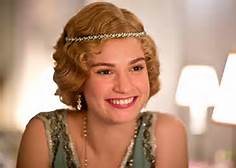 Here she is in Season 4 wearing the dress for her coming out ball. Accompanying it is a bandeau edged by two aquamarines and a feathered headdress.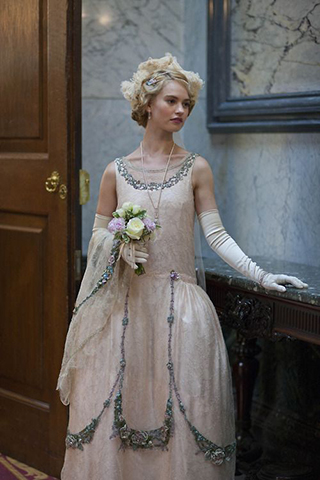 I am glad the world had this fleeting decade of happiness in between the two World Wars, with its style and elation eternally preserved.
कंघी
For more scholarly research, please examine our Resource Library and these items: