Man's love affair with creating birds started with the earliest cave paintings. They are everywhere, and have always been a major theme in comb making. Recently, a beautiful ivory bird comb, Chinese c.1870, sold for $350. It got me thinking about doing a collection of bird combs on the blog. A friend of mine graciously sent me pictures of bird combs in her private collection. I own two bird combs, and there is a remarkable swallow comb at The Tadema Gallery in London. So here they are… the birds.
Mythical Bird on Edo Kogai stick, c. 1850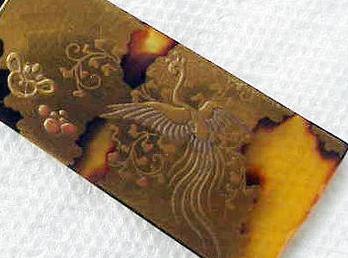 Ivory bird comb, Chinese, c.1870, sold Sept. 30, 2006 for $350, ebay.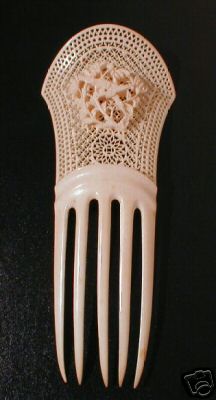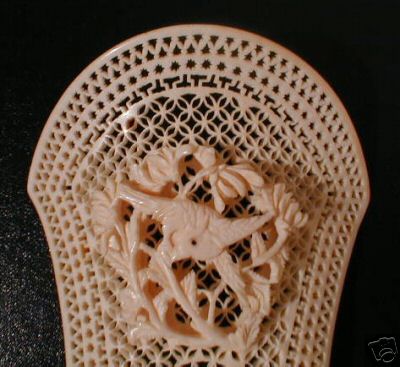 Ivory Bird on a bamboo tree, Chinese, c. 1870, a private collection.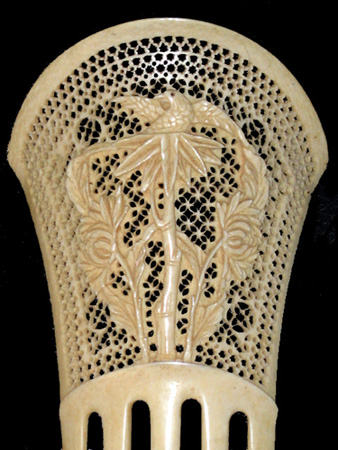 Tortoiseshell Bird on a stick, Italian, c.1870, my private collection.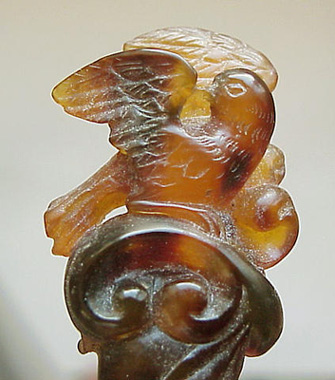 Ivory  birds in a flower garden, Chinese, c. 1880, a private collection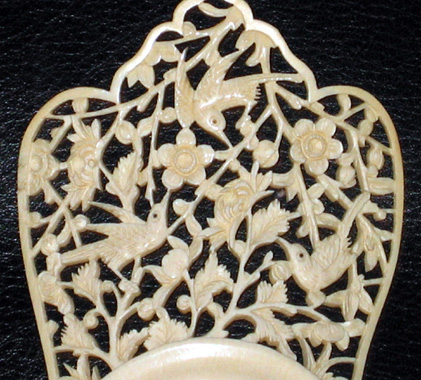 Black Crow on a Meiji Kushi, c. 1890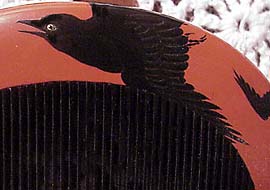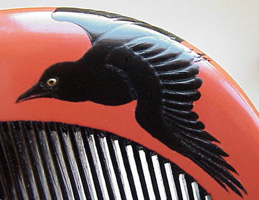 Silver filigree, micromosaic decoration, Italian, c. 1898.
Swallow Comb, c. 1900, gilded silver and plique-a-jour enamel, from the British Arts and Crafts period, The Tadema Gallery, London. The price range for this comb is 2,500 to 5,000 British Pounds Sterling.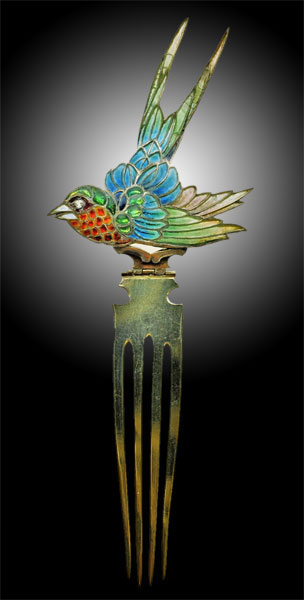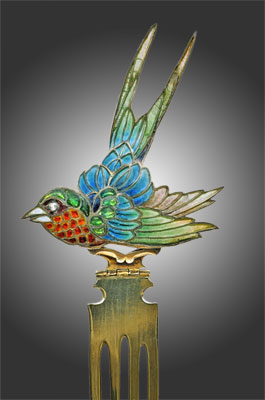 Three art deco parrot combs, celluloid, c. 1920, a private collection.