From 2000 to 2003, Bath Antiques Online was the source for a lot of gorgeous combs. Recently, kamalikat, who bought two of them, resold them on ebay, and I bought them! Here they are.


English Mother of pearl comb c. 1880.Price: $295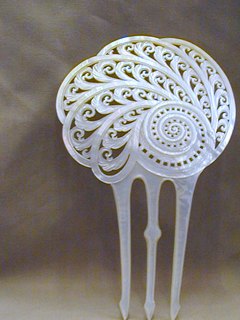 English Art Deco comb, apple juice celluloid with purple and orange brilliants. Price: $250.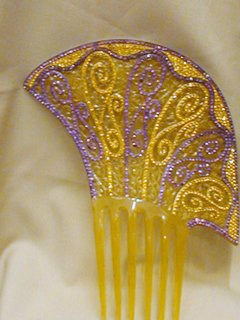 Currently, Bath has this beautiful gilt metal French hairpin in the form of a wheat leaf. Price: around $300.