Here is the most recent set of beautiful combs, which were listed on ebay. Also listed was a drawing of a horn hair comb with notes in Rene Lalique's own hand, from his family's collection.

Tortoiseshell comb, c. 1850, with intricate hand-carved openwork design and real rubies, diamonds, and sea pearls. It sold for $405 on Nov. 16.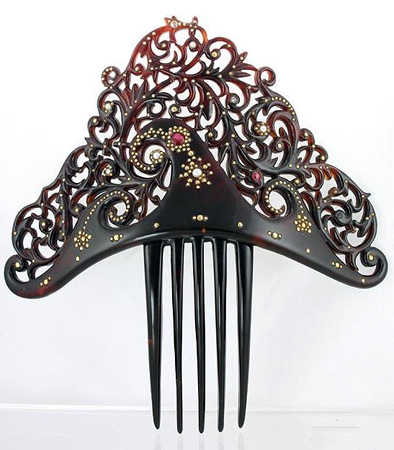 Joseph Rodgers' hallmark is on this Sterling silver comb, c. 1898. The comb is small, about 3.34″ wide by 3.1″ high. It sold for $68.02 on Nov. 12.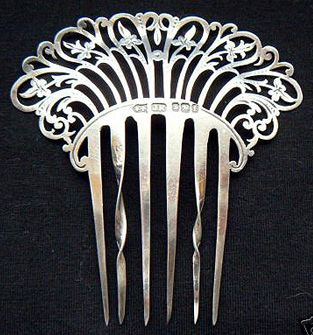 Design for a horn hair comb, ink and watercolor on BFK Rives parchment paper, with annotations in Lalique's hand, upper right, c. 1900. (Provenance: Lalique Family collection.) It sold for $4000 on Nov. 17.