Two Lovely Things On Ebay

Two beautiful combs just sold on ebay. I won one, jcollect won the other.

This first one was an ivory comb with three delicately carved panels, which frame roses. Each side is edged with a leaf decoration. c. 1890. English. Measurements: 4 1/4″ wide by 4 7/8″ tall. There is virtually no discoloration to the ivory. Condition: Perfect. I think this comb was made by a master. It sold for $192, which I think is incredibly low, but great for the buyer! For me, this was a $600 comb. Debate welcome.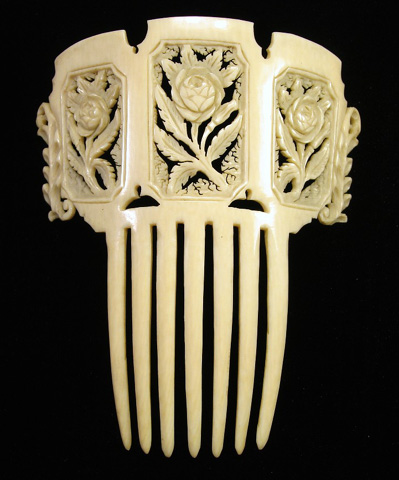 The second was a Victorian comb in the Algerian style, which influenced jewelry making as news of archeological finds captured the public's imagination. I won this. Price: $300. Not a bargain, but fair. I like pearls. :-)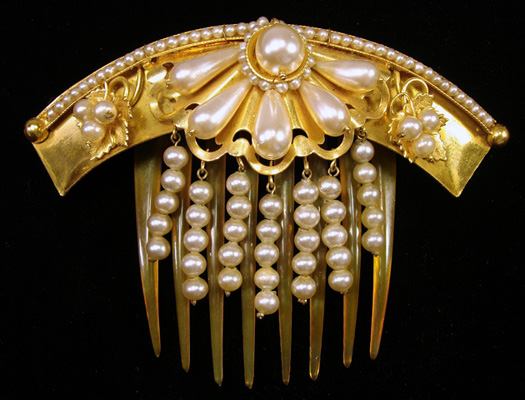 Here are two other examples of combs in the Victorian Algerian style, both from the Norma Hague collection: