Recently, I bought a real shell kanzashi for $214.50. Given the prices Japanese combs are going for on ebay now, I was thrilled to get a real shell kanzashi for a price I could afford. I begged the seller to wrap it properly. I told her a story of when I paid $600 for a real shell kanzashi from Kyoko at Trocadero. It was of a bat. She wrapped it in an envelope, and it came broken. I haven't been able to find one I liked for what I could afford since then, maybe 3 years ago. Here is what I bought. Shipping cost for me? $14.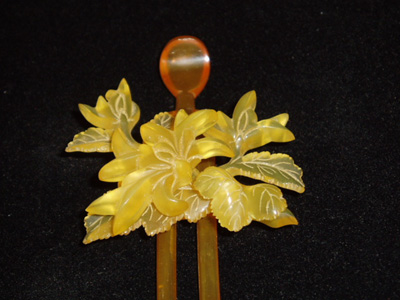 Here is how it arrived: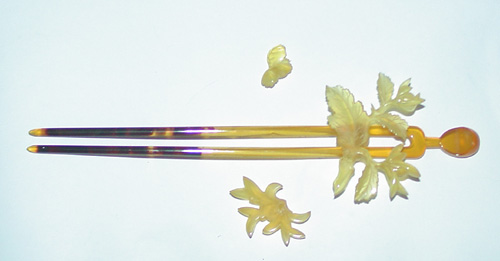 For $14 shipping, it was sent in the smallest-sized priority mail box, wrapped in a few sheets of bubble wrap, with a few popcorn things, and the actual piece was wrapped in what I believe is toilet paper. Sure, I'll send it back and get a refund, but what the ****. Toilet paper? And a small box, when I begged them? I am just so furious at this moment I could scream. It was a beautiful art piece that survived 100 years in tact. Now, it's ruined.