I recently watched a special on PBS called The Secret World of Haute Couture. It showed some of the customers who actually bought these dresses and wore them at opera galas, charity balls (an oxymoron) and parties where they'd meet dignitaries or royalty. One woman, an heir to the Guinness fortune, said, "If a celebrity has worn a gown. I don't want it. It's been done."
This had me rolling with laughter as I looked at my own drawers full of discount JJill catalog loose cotton clothing that I buy on ebay. :-) I guess none of these women sat in their vegetable gardens, picked stuff, washed it with a hose, and just sat on the ground eating things beside the neighborhood rabbits, who were eating things, too. :-)
At any rate, I thought some of the dresses of the Fall 2007 Haute Couture collections in Paris were gorgeous. It doesn't matter that you don't fit into the one the model wears. You just order, and they make the dress, alter the design, and do what they must so it will fit you. And all for only $100,000. ha! Well, it's because each dress is made by the great ateliers of Paris and designed by a genius.
Here are two short dresses from Valentino.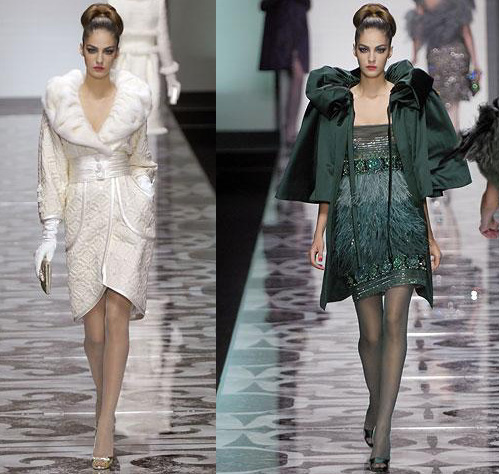 Two red evening dresses from Valentino.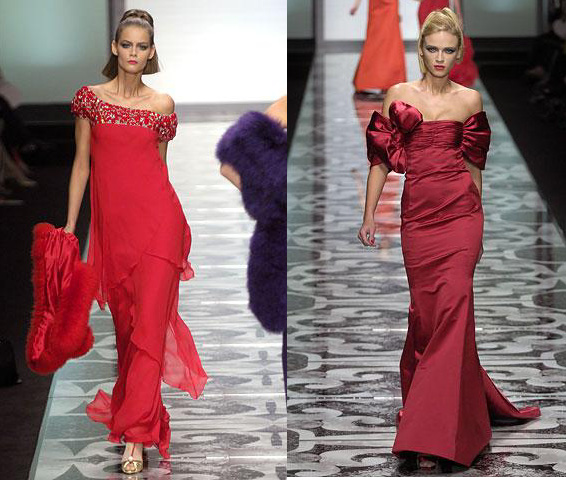 Two to-drop-dead-for evening dresses from Valentino. Look at the hand beading on these. Can you imagine the skill it took to make them?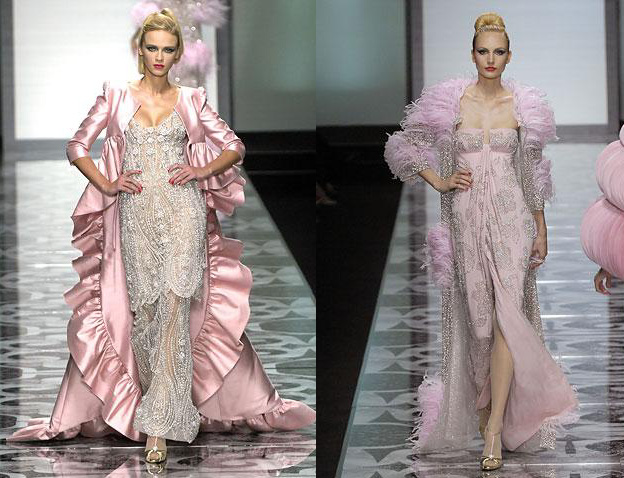 Here is a rose dress from Valentino and a black evening dress with a fabulous white cape from Galliano for Dior.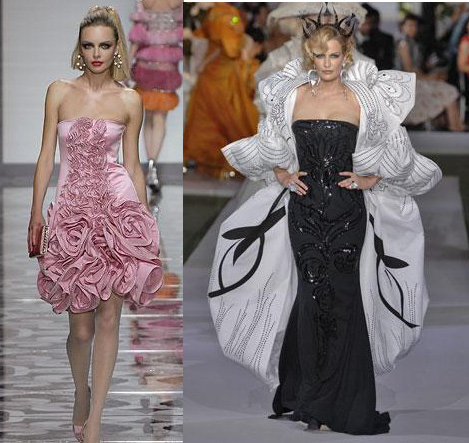 I'll end this post with these dresses from John Galliano, right out of a fairy tale.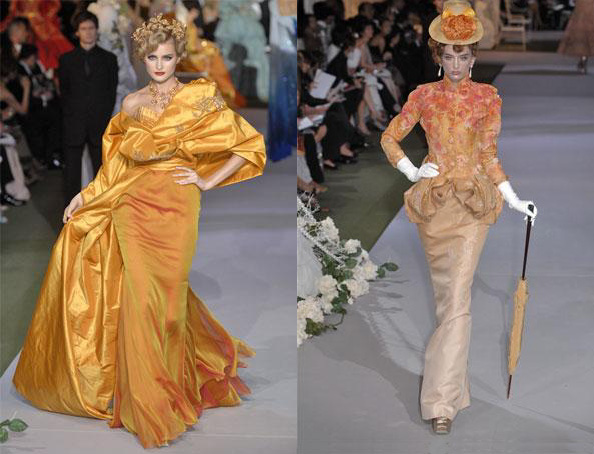 कंघी
For more haute couture style, please examine