Although conservative and tiara-like in design, diamond and shell Victorian and Edwardian combs are still breathtaking. I love them. Here are three that sold at Sotheby's last year.

Pearl and Diamond hair comb; c. 1890; sold 13,200 GBP; 29, June, 2006; London.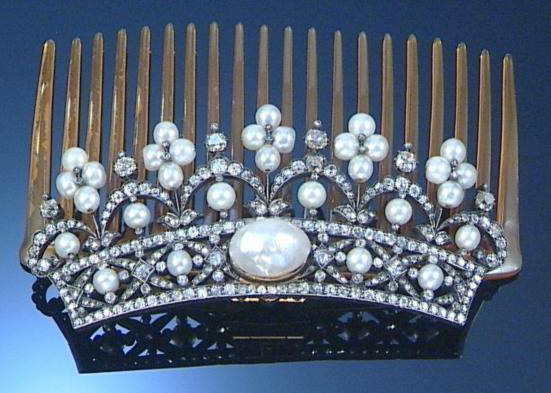 Diamond and blonde shell comb; c. 1910; sold 15,600 GBP; 15, December, 2006; London.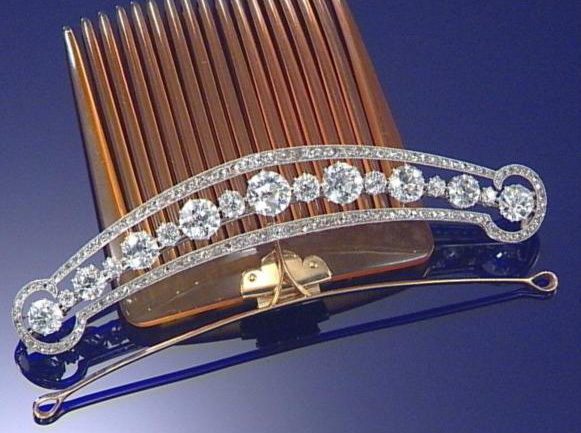 A golden eagle and serpent engaged in combat top this dark tortoiseshell comb, c. 1850. It is decorated with green and white enamel, and ruby and pearl highlights. Sold 3000 GBP; 29, June 2006; London.