The Great Ivory Comb Debate

Recently, some of us saw a gorgeous ivory comb go on Ruby Lane for $60. It was sold to neatstuffdave, who put it on ebay. I wrote to the original dealer in horror, and told her I thought it was a $600 comb. Dave thought it was worth about $200. It sold to jcollect (a serious collector) for $192, and she knew it was worth more. I was shocked. Here it is: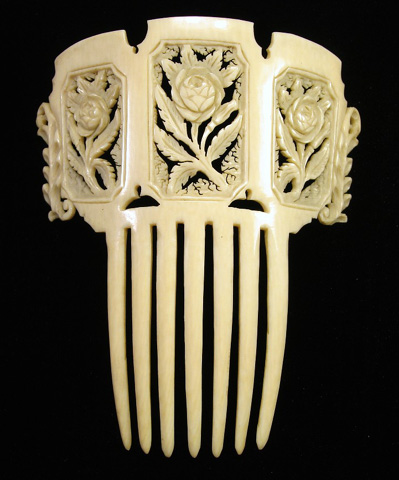 On April 16, a beautiful Chinese ivory comb, probably made for the export market, went for $262.77. It mirrors with peigne Josephine style with the decorative balls on top and combines it with a Chinese theme of two people sitting under a tree. A beautiful comb.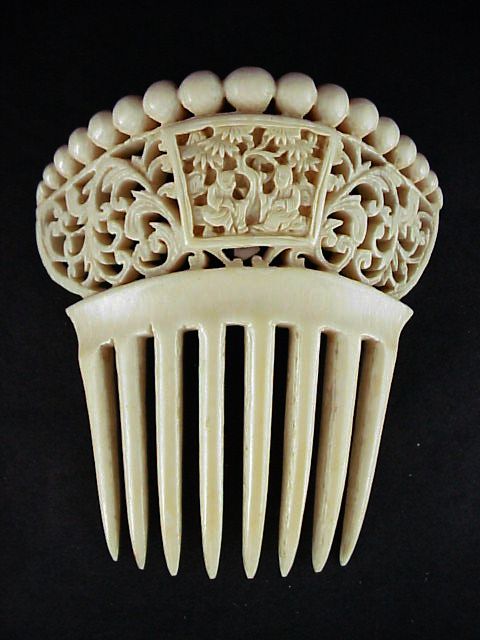 Finally, today, a beautiful peigne Josephine-style ivory comb, drop-dead gorgeous, flawless condition, sold for $743 — the correct valuation in my probably way-too-snobby, obsessed opinion. ;-)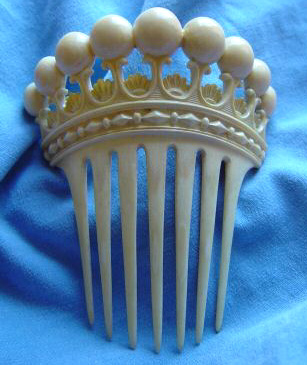 So I have a few questions for the collectors: Was the first one c. 1890, and the one that went for $743 earlier, like c. 1850? Why did the first one go for $192, and this one go for $743? Absolutely no discoloration in the peigne Josephine? Luck of the draw? I'm lost here. Opinions? :-)