At Christies, they are selling a tortoiseshell and diamond hair comb, est. 400 – 600 UKP c, 1880 on Feb 27 in London.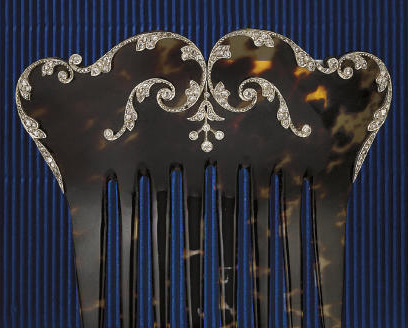 Christies will also sell a gorgeous French art nouveau horn comb outlined in pearls, which looks like it was made by Louis Aucoc, the teacher of Rene Lalique. That's estimated at 3000 to 4000 euros, c. 1900, and will sell in Paris on March 4. You can see the similarities to this Aucoc comb selling at the Tadema Gallery.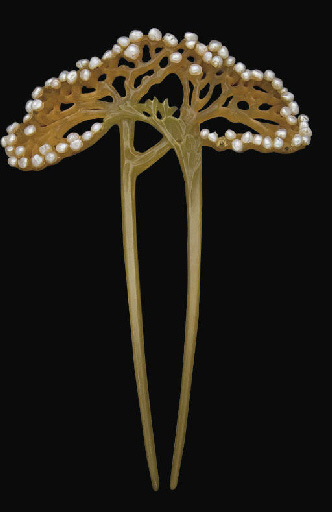 And then a lovely shell comb with pearls and 14K gold did not sell on ebay for a price of $295. Maybe all the serious collectors have their classic combs, but I thought this was a nice one.