There was an auction of gorgeous combs recently, which did very well. There was also a beautiful coral and shell comb I loved. Finally, on Ruby Lane, there was a drop-dead Peigne Josephine ivory comb in its original box, made by House of Kaldenberg in New York City (c.1840-1880) that I got to first. The dealer told me there was a storm over this comb, so I guess you can post your hate mail here. ;-) I also bought some real antique Chinese kingfisher oraments, which I love. So here they are!

This Chinese ivory comb was part of a beautiful collection. It has an elaborate floral center surrounded by a delicately hand-carved frame and sold for $260 on Feb 26. You may refer to auction #140208060513.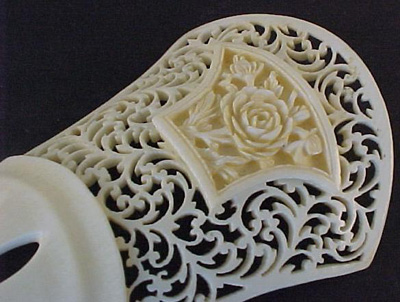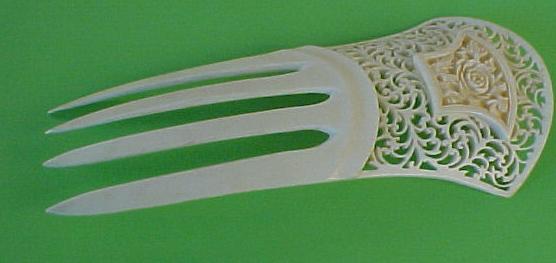 There was a stunning garnet tiara on a shell comb. I lost the auction, but I have the pictures. If anyone knows how much it finally sold for, please put it in the comments, and I'll update this post.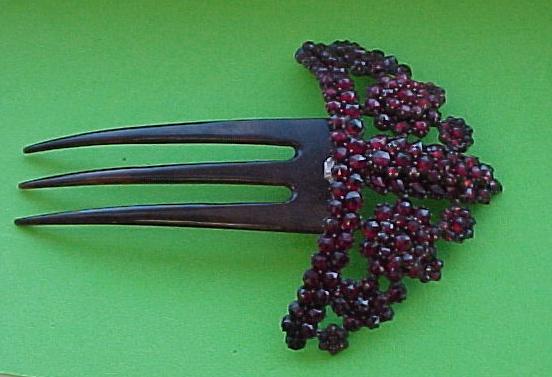 This tortoiseshell Chinese comb with a dragon theme sold for $202.50 on Feb. 26. You may refer to auction #130198909196.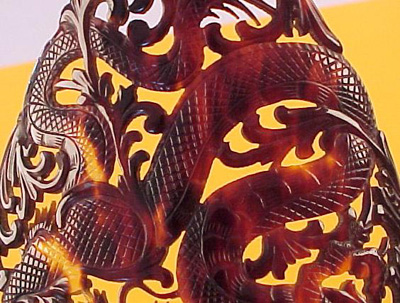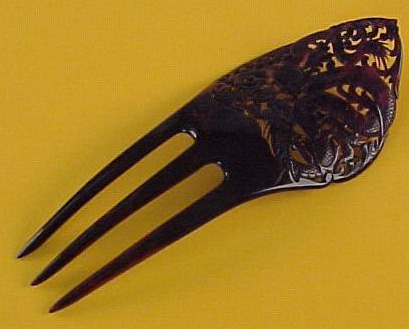 A celluloid art deco parrot comb sold for $46 on Feb 17. I have a bit of a weakness for parrots since one owns me. You may refer to auction #200199653557.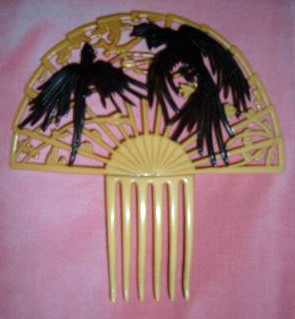 This beautiful English coral tiara hinged to a shell comb, c. 1880, sold for $257 on Feb. 28. You may refer to auction #160211215401.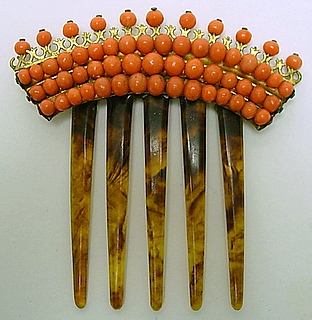 And finally, the Ruby Lane ivory comb I grabbed because when I saw it, my brain exploded.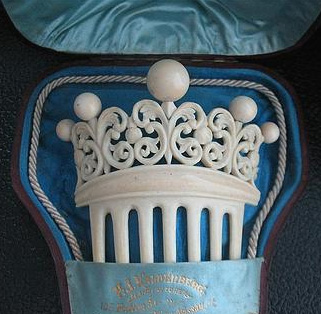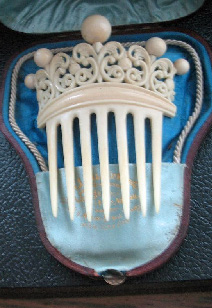 Here is what my collection box looks like. I have the 4 kingfisher ornaments I bought are in there. I love them. The butterfly pendant is in perfect condition and takes my breath away.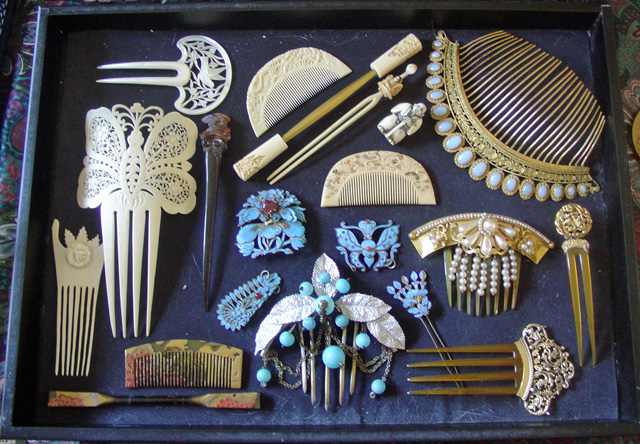 Spring is almost here! I hope everyone is planting. :-)