There was just a live auction for a seed pearl tiara with earrings and a broach, which went for $375. I didn't win, in fact I don't even see my bid registered, but I LOVED this 1820's London tiara in its original box. Someone on the auction floor won it. You may refer to auction #350035825568.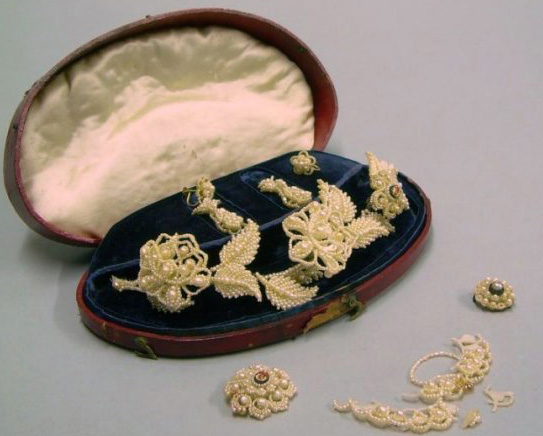 This beautiful Sterling silver peigne Josephine comb has the makers mark K&J and a number 61. The dealer was told the maker was German. If anyone knows this jeweler, please comment. It was listed at a starting price of $500 and went unsold. You may refer to auction #150221468241.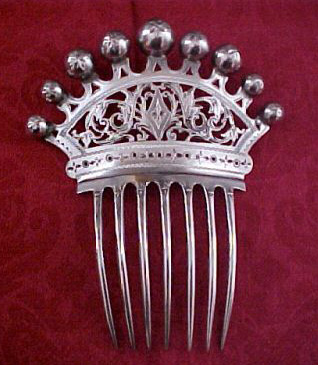 This Auguste Bonaz art deco comb went for $169.19. In French Ivory, it's just lovely. You may refer to auction #150223853167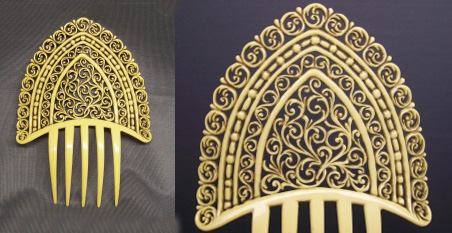 And last this evening, I loved this Edo kogai stick. Such beautiful ornate decoration of a beautiful bird in a cherry blossom tree. Such perspective throughout the stick. It sold for $301.52. You may refer to auction #350036232675.