There was a collection of 22 pieces on Trocadero, all from one woman in Kyoto Japan, and I saw some I liked, so I grabbed this one before one person (unknown to me) bought the entire collection. It's an Edo shell piece, beautifully decorated, almost perfect condition. $300. I liked it. But there was also a wooden comb with the emblem of the Tokugawa Shogunate, ruling family of the Edo era, which I did not get. Here are both.

The one I bought: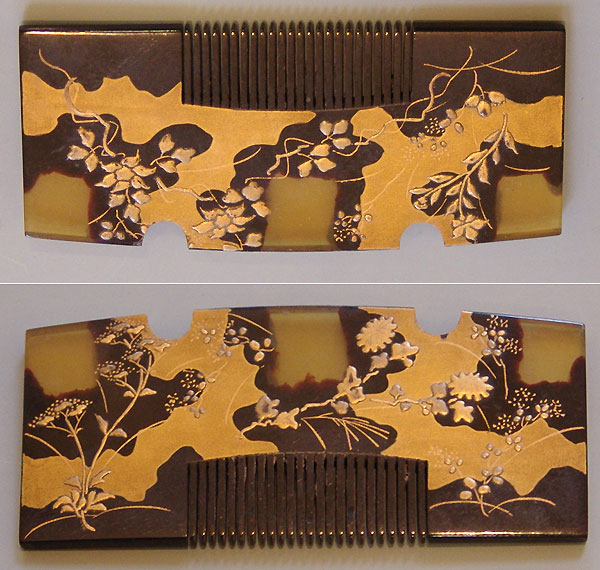 The one I missed.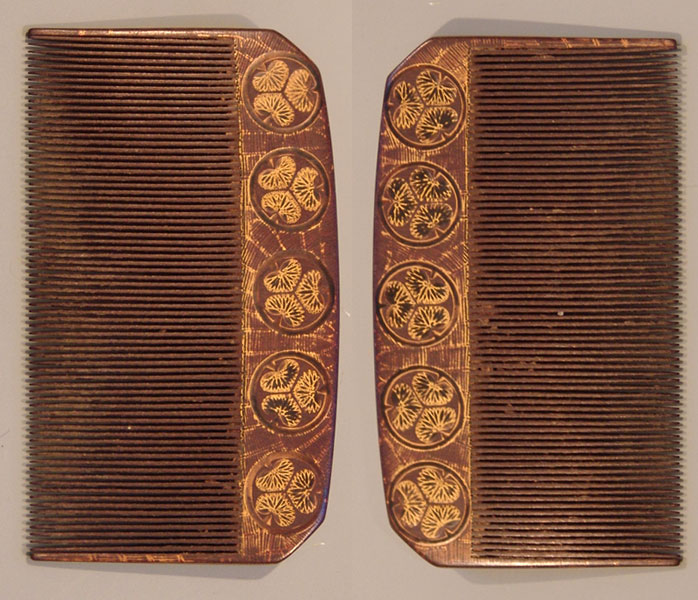 These I liked too, but they all sold before I could get them.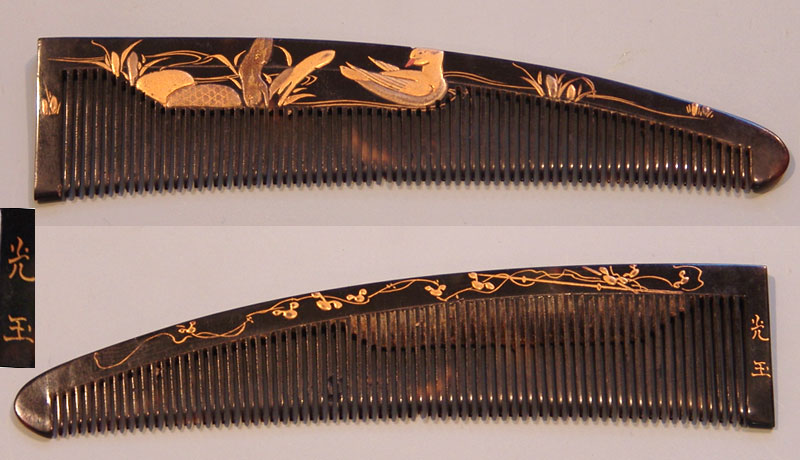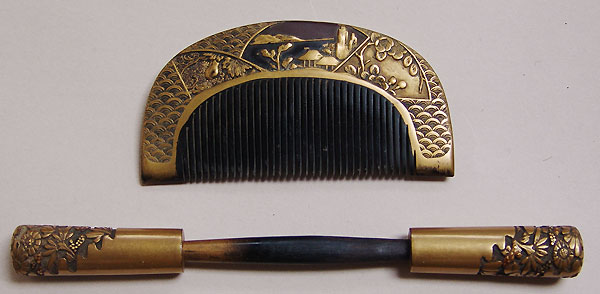 And for a lark, I took pictures of my entire collection. I don't know how much it would sell for, but I hope when I die it would go for something respectable. It seems I go for English, French, Japanese, and Chinese pieces, but I love American pieces, too.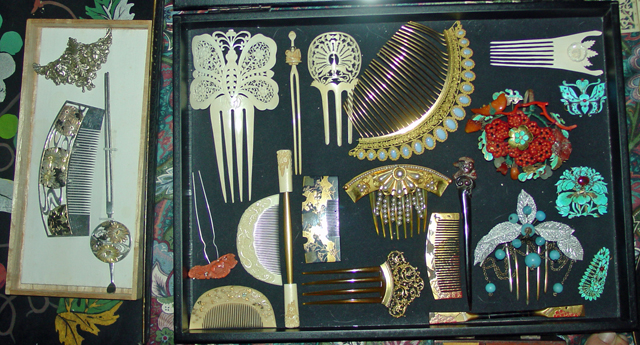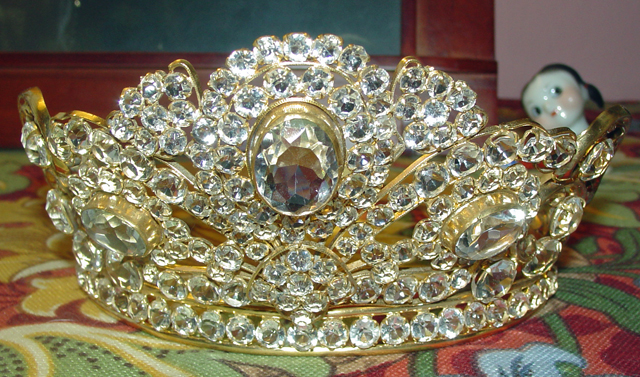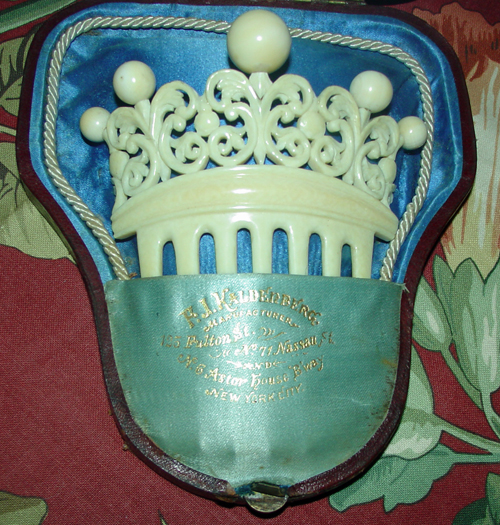 Well, that's all for tonight! Work has been especially busy, so sorry I didn't write until now. There are some nice garnet tiara comb auctions ending, and it will be interesting to compare the prices. Some other nice things are ending as well, so my next post will be about the lovely things on ebay. :-)