It is a word used to describe the direct transfer of the genius of Japanese Edo artists, including comb makers, on French art nouveau artists of the 1900s. The French discovered Japanese art in 1856, and especially at the Paris Exposition Universelle of 1878. Many Japanese works of art were presented, and the craze of Japonisme began. To learn more, I recommend lotusgreen's Japonisme blog.

I have seen many French combs influenced by Japanese artists, most notably Lalique's horn Japanese landscape comb that sold for $237,000, but this is the first time I have seen a Japanese comb influenced by the French philosophy of Symbolism, one thing transforming into another, as a turtle comes out of the sea. This is Japonisme starting from the other direction.

The comb was bought for $350 at a live auction by Myrna, whose eye is untouchable, and it is made by a Japanese artist in blond tortoiseshell, with an image on the tines of algae clinging to the turtle's shell underneath the water.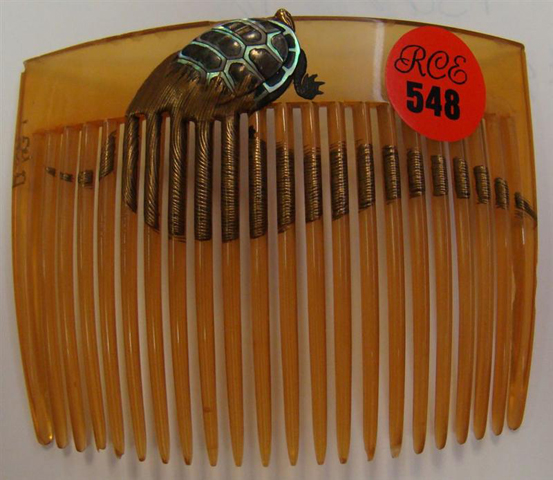 The other comb Myrna bought was an Edo ivory kushi decorated with paulownia flowers, which are native to China, northern Laos, and Vietnam, but cultivated in Japan. This comb sold for the ridiculously low price of $120 on August 19 at the same live auction.





And this is what the real flower looks like: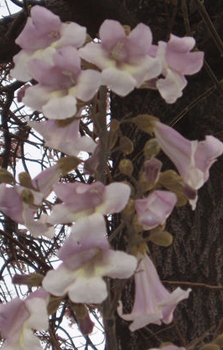 Myrna just emailed me some closeups because her treasures arrived.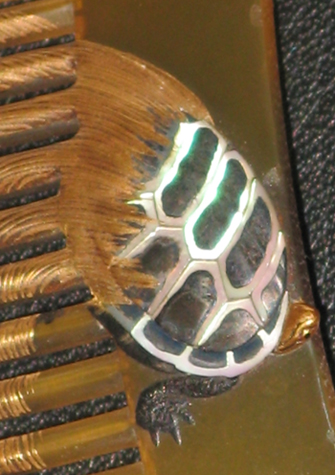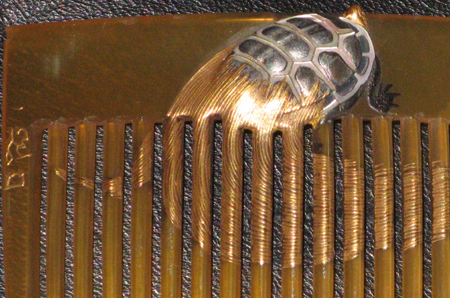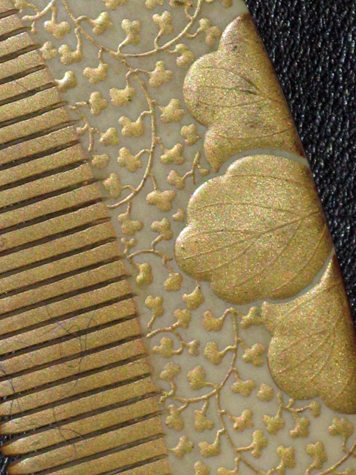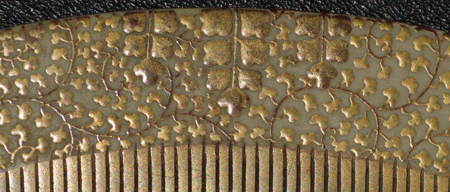 Both of them are just out of this world.