A tortoiseshell comb with intricate scrollwork and garnets by British arts-and-crafts movement master-jeweler Child & Child, with makers mark on the back and fitted case, sold for $691 in London.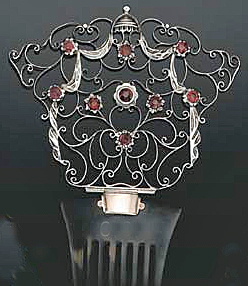 This beautiful English 18K-gold carnelian cameo demi-parure, c. 1830, comes with a ring and earrings.




These late Edo Japanese combs sold for $1026. I love the flock of gold-maki-e flock of birds.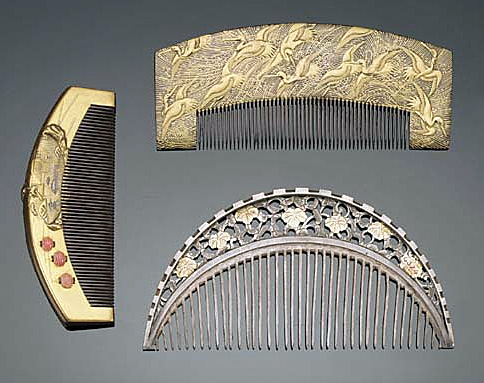 This art deco tortoiseshell Cartier comb bordered with enamel and diamonds, with case, has an estimated value of $4000 and will go on sale in Geneva on Nov 20.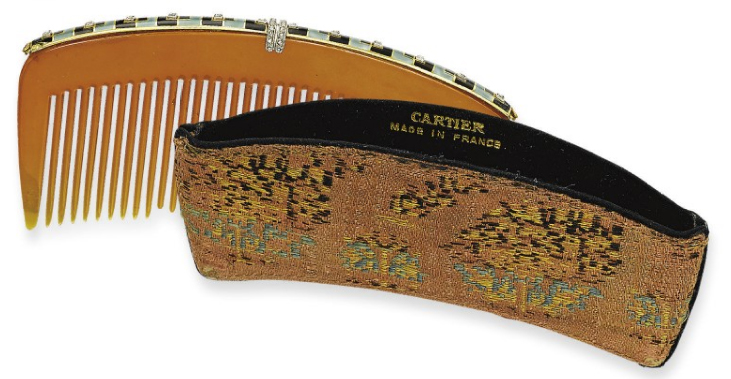 When the Shah ruled Iran, his Empress Farah wore this tiara to her wedding, and it remained her favorite throughout her life.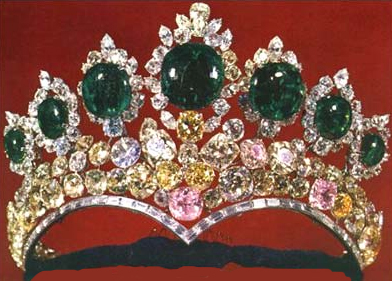 This absolutely exquisite sapphire and diamond tiara is part of a demi-parure with a necklace and pin, c. 1830. The sapphires accent a floral-spray design. Lot estimate $500,000. This just takes my breath away.