Here are two beautiful, signed Tiffany & Co. combs in diamonds and tortoiseshell. The first one is a platinum, seed pearl, and European-cut diamond hair comb c. 1910, sold for $11,875 on Dec 9.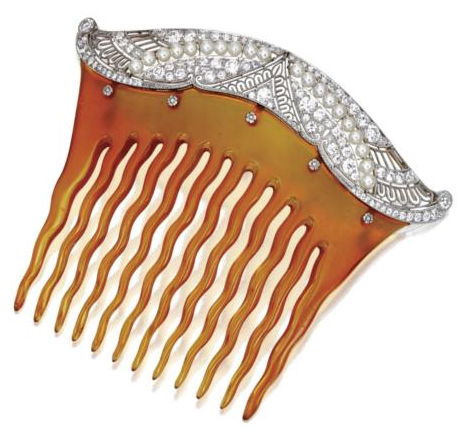 The second is a set of two-pronged shell and diamond combs, set in platinum. c. 1910, sold for $25,000.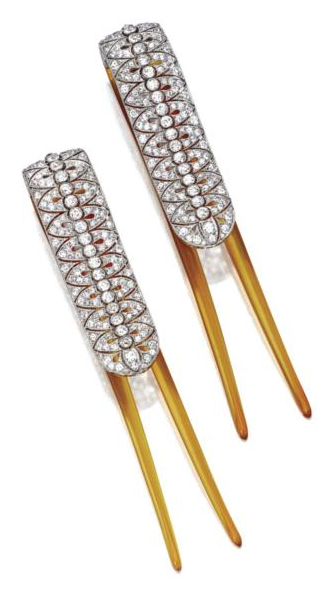 However, in every magnificent jewel auction, there is one breathtaking product of nature created before the beginning of time. Here, it is a rare, fancy, deep blue 10.48-carat diamond — flawless. There are no secondary colors. When a diamond is blue, carbon atoms have been replaced by boron, which is how the diamond absorbs its color. How you can put a price on such an object is beyond me, but it is estimated at $5 million. This is the drug, the dream, the Maltese Falcon. Who knows what the addicts who can buy this sort of thing will give up for it.