There were five combs that caught my attention, one of which I bought. A "friend" ;-) castigated me for my greed and obsession, but she's right. Collecting Maltese Falcons is war, within yourself and with your competitors. I lost the war within myself on this comb. But when you collect, so much of your naked identity goes into what you choose. That's why it's always interesting to see other people's full collections. They are reflections of identity a social face cannot hide. Anyway, here they are:

The Chinese made these types of combs for the English export market in Victorian times. Ivory is perfect, carving is gorgeous, no flaws, my mind exploded. I bought it for $500, beating a snipe bid of $495. I'd love to know who the other bidders were. You may refer to auction #350082094072.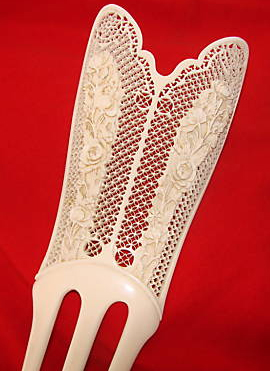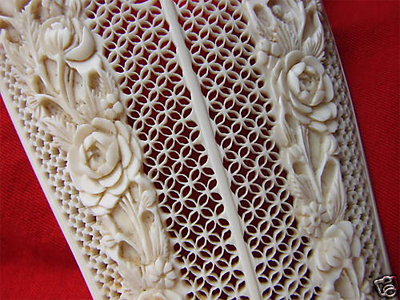 This magnificent tortoiseshell comb was one of two (the other one was bleh) that went for a total of $80 on July 27 at a live auction. $40 for this? Spell Bargain. It was won by a live floor bidder. They were valued at $200 – $300. You may refer to auction #140244906799.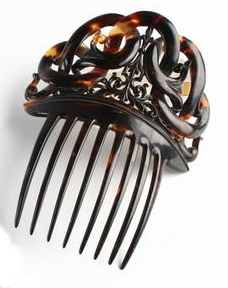 This lovely art deco comb went for $99.95 on July 20. I adore it. Congrats to the winner. You may refer to auction #200238922080.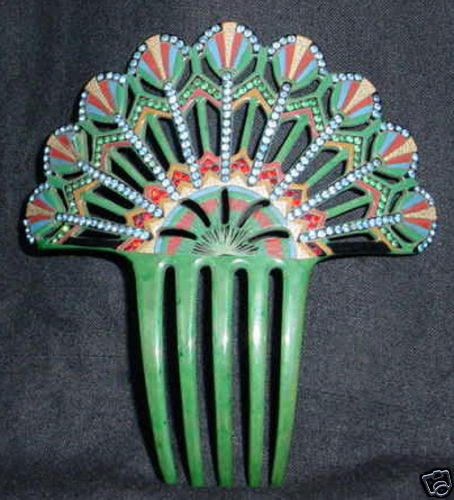 A beautiful ivory comb with floral decoration went for $327 on July 23. You may refer to auction #290245775831.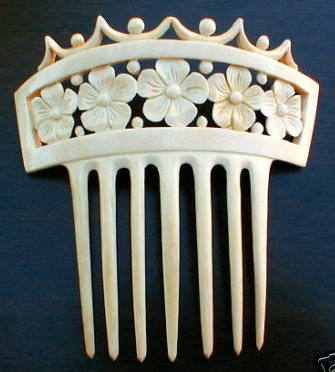 Finally, I very much liked this celluloid, what they call French Ivory, comb. It has a beautiful butterfly design and the identifying French-style 5 tines of the comb. It went for $42 on July 18. You may refer to auction #220255014546.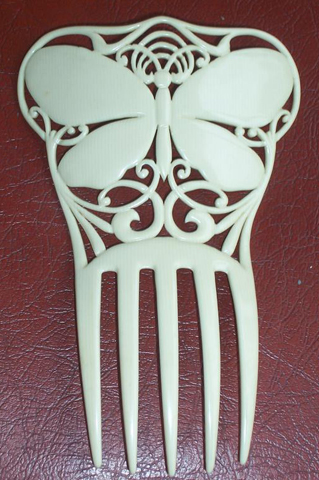 Happy Collecting!