Many times, a brooch had two fittings. One to enable the woman to wear it as a pin, and another to permit the brooch to be worn as a comb. I had a call from Geneva, Switzerland, today offering me access to the modern Faberge jewelry site. Breathtakingly designed brooches, which could easily accompany a bun. I asked the price of the seahorse and was told $250,000. LMAO. A little out of my price range, but gorgeous jewelry is gorgeous jewelry. Enjoy the poetry.
This first image is of the Firebird, an old Russian fairy tale that Stravinsky made into one of the most famous ballets in the repertoire. It has over 100 diamonds, highlighted with sapphires, rubies, amethysts, opals, and moonstones.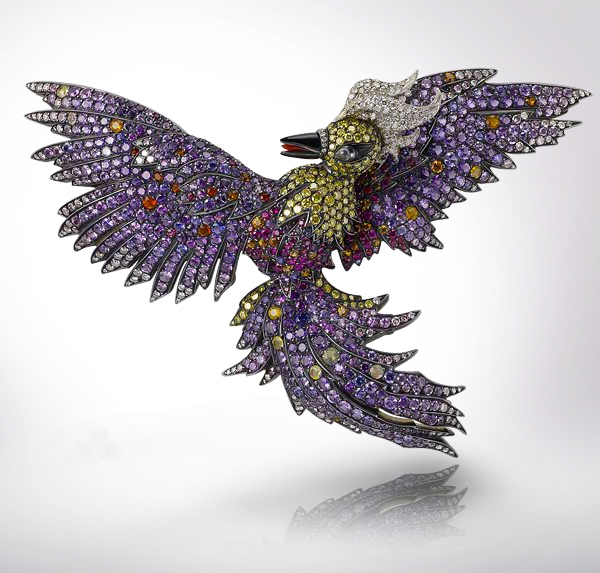 The next piece comes from another Russian fairy tale, The Crimson Rose, and is saturated with the finest pink-red rubies, offset with white and yellow diamonds.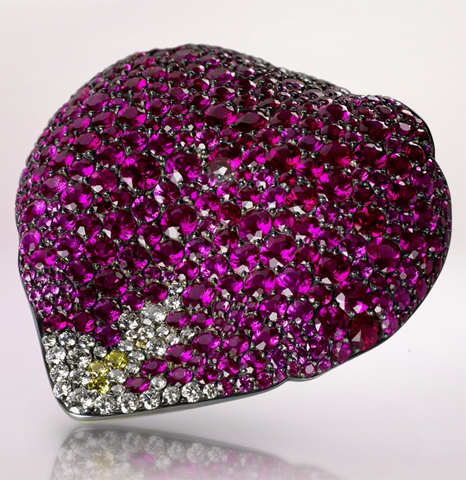 Last is a magnificent seahorse, which recalls the Kingdom of the Blue Sea in the Russian Fable of Sadko. It is set with violet sapphires, yellow and violet diamonds, and wrapped in white-diamond seaweed.