More Faberge Brooches for the Hair
This silver brooch is a character in another Russian fairy tale. A knight tries to find the magic garden, wherein resides the water of life. He flies on winged horses. This horse is made of silver, white, and yellow gold. His wings are jeweled with white, blue, and pink diamonds.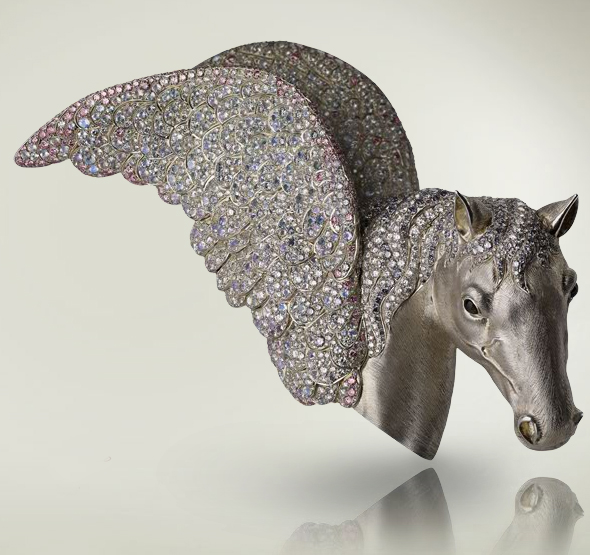 One of the water kings of the Russian fable underworld, this dragon horse uses Faberge's color palette of jewels: colored diamonds, paraiba tourmalines (they contain a bit of copper, are neon green or blue, and come from Paraiba, Brazil), and Padparadscha sapphires (they are orange).