This late-Edo tortoiseshell comb is held in an open silver frame with a silver mount Fuji behind gold and silver birds. The fruit on the tree are pearls. A similar decoration graces the matching kogai stick. It comes in its original box and is selling for $1400 on Trocadero.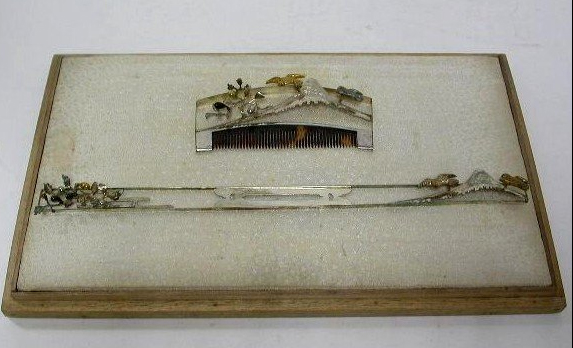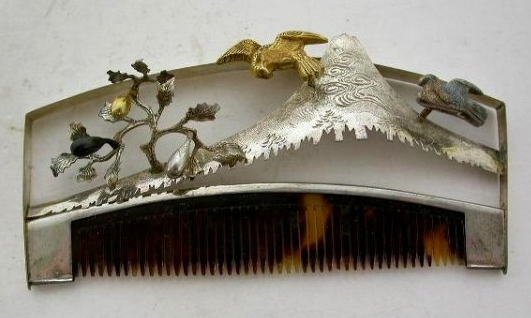 I also liked this carved gilt lacquer comb inlaid with mother of pearl flowers and decorated with flying cranes. With matching kogai stick, the set is signed Sho Rin. It is selling for $1200 on Trocadero.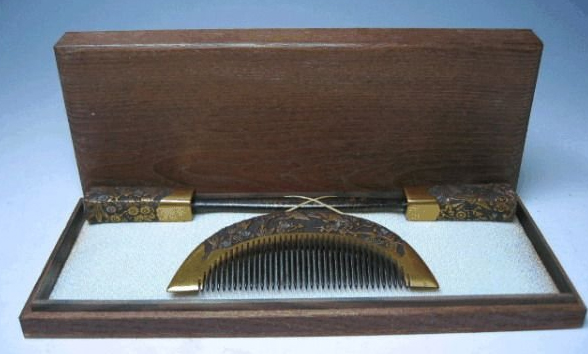 However,I just bought my second Chinese export comb for the Victorian market, c. 1890, because it had a bird on it, and I don't have a birdie comb. ;-) The price was $355 on ebay.