Some lovely things at Sothebys
This is a lovely example of classic style. Hair comb pairs like this were also called opera combs. The crowns of these are openwork plaques set with about 1.50 carats of European-cut and rose-cut diamonds atop tortoise shell combs.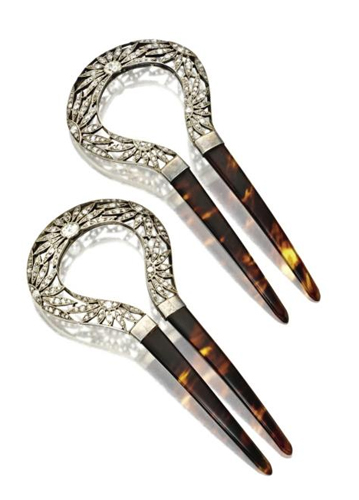 Eighteenth-century India gives us this next tiara in an unusual hinged form. The openwork decoration depicts three lilies surrounded by stems and foliage.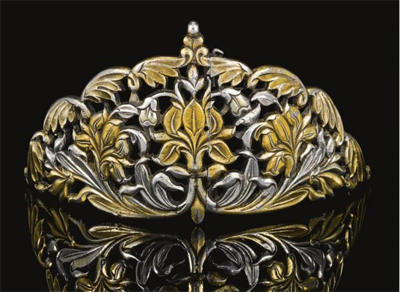 The last tiara is just a knockout. It's an English turquoise and diamond tiara, c. 1880, and sold for 27,000 GBP. I want this. :-)