Three months after Tsar Nicholas II fell in the February Revolution of 1917, Alexander Yakovlev left Petrograd for Peking. The Academy of Arts funded his two-year stay in China, Mongolia, and Japan. He returned with "Opera of Peking," one of his greatest works.
Having already painted Michael Fokine and Anna Pavlova, he wrote, "In Peking, I was drawn to Chinese theatre, the sole remaining vestige of its ancient culture. … One feels that the actor is guided by a geometrical formula. The principal lines of the square are very distinct. The horizontals and verticals are opposed to the diagonals."
Two of his vertical objects included the women's headpieces.
Signed in Latin and dated 1918, "Opera in Peking" portrays regal, beautiful singers standing still, poised in sublime calmness. It sold for $1.3 million and change at Sotheby's on June 7th.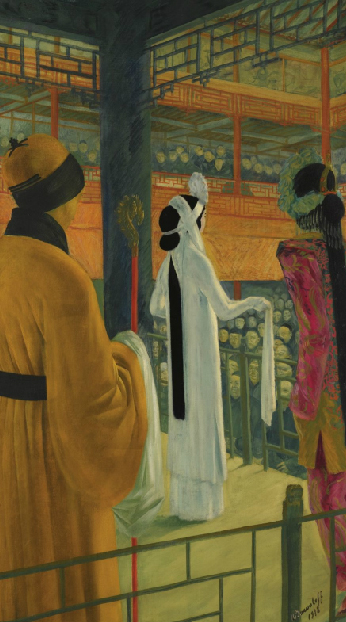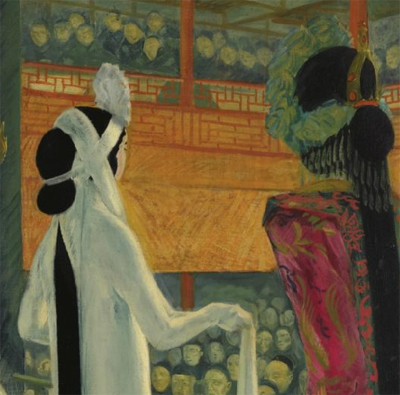 Here is a photograph of the Peking Opera in 1932, which gives us the privilege of seeing what Yakovlev remembered when he put brush to canvas.