The Creative Museum photographed an ivory comb I sold to them and found a ghost spirit I never knew was there. Metamorphosis. Art Nouveau's icon emerged from its chrysalis. I'm speechless. As I was looking at real butterflies, the black lines in between sections of their orange wings reminded me of leaded glass lamps.
Dare we think — Resting,
Louis Comfort Tiffany
had epiphany?
Photo credit: Joel Olliveaud.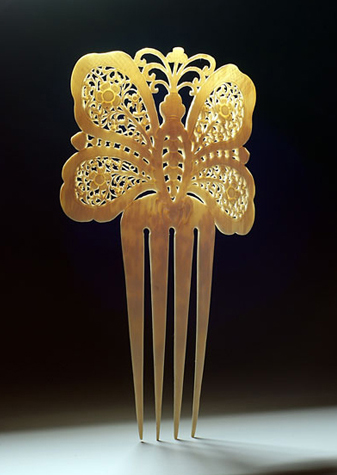 कंघी
For more scholarly research, please examine
Chinese and Japanese Hair Ornaments, a publication by The Creative Museum, which can be purchased via paypal.