Mercedes Robirosa was one of Yves St. Laurent's favorite models in the late 1960's and 70's. Laurent chose Robirosa to model the Mondrian dress, which is in the permanent collection of the Metropolitan Museum's Costume Institute.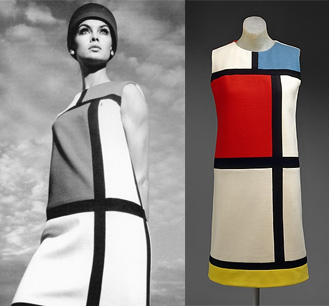 After her modeling career, Karl Lagerfeld hired her to design jewelry for Chanel. Four years later, she went out on her own.
The newest acquisition of The Creative Museum, this comb came from her Karl Lagerfeld period. It was designed for one of his haute couture fashion shows.
Hammered brass swirls surround a turquoise-glass stone. Your eye never loses interest in the swirls' asymmetrical nature. The comb is a great sculpture in its own right. It is signed, original, and in perfect condition. The intelligence behind these purchases are what differentiates a collection from a museum, and what makes The Creative Museum great.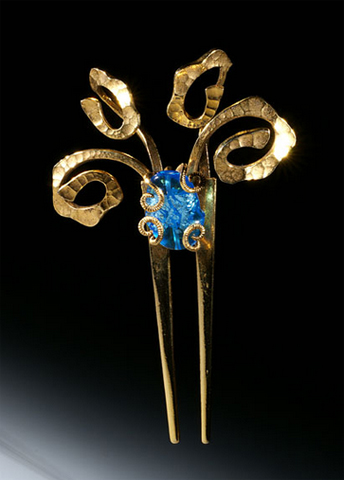 कंघी
For more scholarly research, please examine
Yves St Laurent by Frances Muller
The Yves Saint Laurent-Pierre Berge Collection: The Sale of the Century